Professor Teresa Pellegrino joins the Associate Editor team
Welcome to Nanoscale and Nanoscale Advances!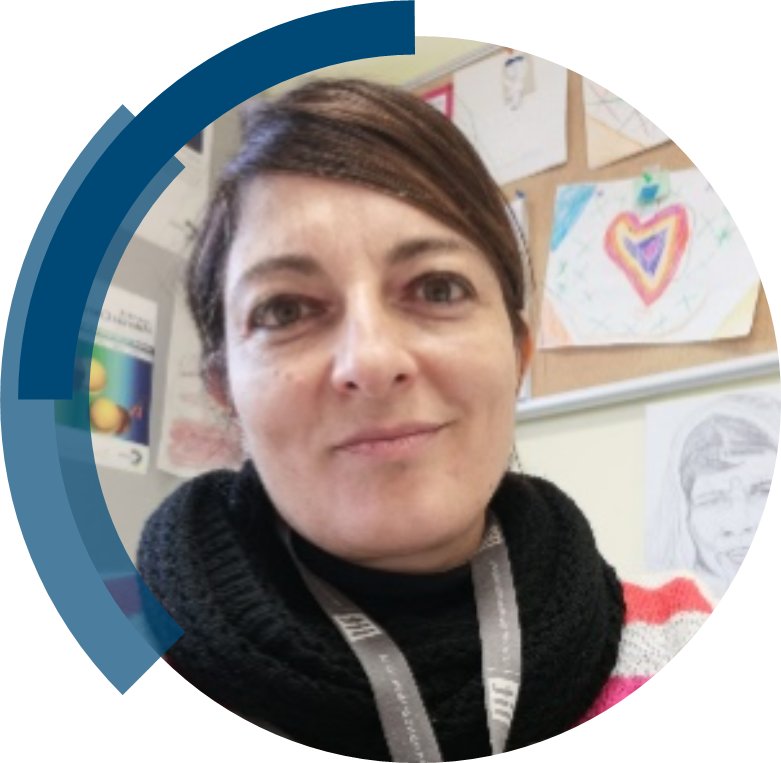 We are delighted to welcome Professor Teresa Pellegrino, Istituto Italiano di Tecnologia, Italy, as a new Associate Editor working across Nanoscale and Nanoscale Advances.
Teresa Pellegrino received her Master's in Chemistry in 2000 and her PhD in Chemical Synthesis and Applied Enzymatic Chemistry in 2005 from the University of Bari, Italy. In 2014 she became a tenured Team Leader of the Nanomaterials for Biomedical Applications Group at the Italian Institute of Technology, Genoa, Italy.
Her current research interests focus on the synthesis of inorganic nanocrystals with an emphasis on magnetic materials and organic-inorganic nanostructured materials for drug delivery, magnetic hyperthermia, photo-thermal treatment and radiotherapy.
Read some of her recent papers below.
Magnetic nanoparticles and clusters for magnetic hyperthermia: optimizing their heat performance and developing combinatorial therapies to tackle cancer
Helena Gavilán, Sahitya Kumar Avugadda, Tamara Fernández-Cabada, Nisarg Soni, Marco Cassani, Binh T. Mai, Roy Chantrell and Teresa Pellegrino
Chem. Soc. Rev., 2021, DOI: 10.1039/D1CS00427A
Di- and tri-component spinel ferrite nanocubes: synthesis and their comparative characterization for theranostic applications
Niccolò Silvestri, Helena Gavilán, Pablo Guardia, Rosaria Brescia, Soraia Fernandes, Anna Cristina S. Samia, Francisco J. Teran and Teresa Pellegrino
Nanoscale, 2021, DOI: 10.1039/D1NR01044A
Photo-induced copper mediated copolymerization of activated-ester methacrylate polymers and their use as reactive precursors to prepare multi-dentate ligands for the water transfer of inorganic nanoparticles
Binh T. Mai, Markus J. Barthel, Aidin Lak, Tommaso Avellini, Ana Maria Panaite, Emille M. Rodrigues, Luca Goldoni and Teresa Pellegrino
Polym. Chem., 2020, DOI: 10.1039/D0PY00212G
Novel synthesis of platinum complexes and their intracellular delivery to tumor cells by means of magnetic nanoparticles
Alessandra Quarta, Manuel Amorín, María José Aldegunde, Laura Blasi, Andrea Ragusa, Simone Nitti, Giammarino Pugliese, Giuseppe Gigli, Juan R. Granja and Teresa Pellegrino
Nanoscale, 2019, DOI: 10.1039/C9NR07015J
Dually responsive gold–iron oxide heterodimers: merging stimuli-responsive surface properties with intrinsic inorganic material features
Hamilton Kakwere, Maria Elena Materia, Alberto Curcio, Mirko Prato, Ayyappan Sathya, Simone Nitti and Teresa Pellegrino
Nanoscale, 2018, DOI: 10.1039/C7NR06726G
Unraveling viscosity effects on the hysteresis losses of magnetic nanocubes
D. Cabrera, A. Lak, T. Yoshida, M. E. Materia, D. Ortega, F. Ludwig, P. Guardia, A. Sathya, T. Pellegrino and F. J. Teran
Nanoscale, 2017, DOI: 10.1039/C7NR00810D
Please join us in welcoming Professor Pellegrino to Nanoscale and Nanoscale Advances!
Best wishes,