Early bird registration deadline extended until 31 July so register now!
The 7th International Conference on Nanoscience and Nanotechnology, China 2017 (ChinaNANO 2017) will be held in Beijing on 29 – 31 August, bringing together scientists from across the globe.
We are proud to announce the Nanoscale Horizons Symposium at ChinaNANO 2017, with talks from distinguished board members for Nanoscale and other Royal Society of Chemistry journals to showcase exceptionally high quality and exciting work across a broad scope of nanoscience and nanotechnology. Confirmed speakers include:
Professor Chunli Bai (President of the Chinese Academy of Sciences, China; Editor-in-chief of Nanoscale)
Professor Xiaodong Chen (Nanyang Technological University, Singapore)
Professor Yamuna Krishnan (University of Chicago, USA)
Professor Katharina Landfester (Max Planck Institute for Polymer Research, Germany)
Professor Federico Rosei (National Institute of Scientific Research, University of Quebec, Canada)
Professor Francesco Stellacci (EPFL, Switzerland)
Professor Jianfang Wang (Chinese University of Hong Kong, China)
Professor Jinhua Ye (National Institute for Materials Science, Japan)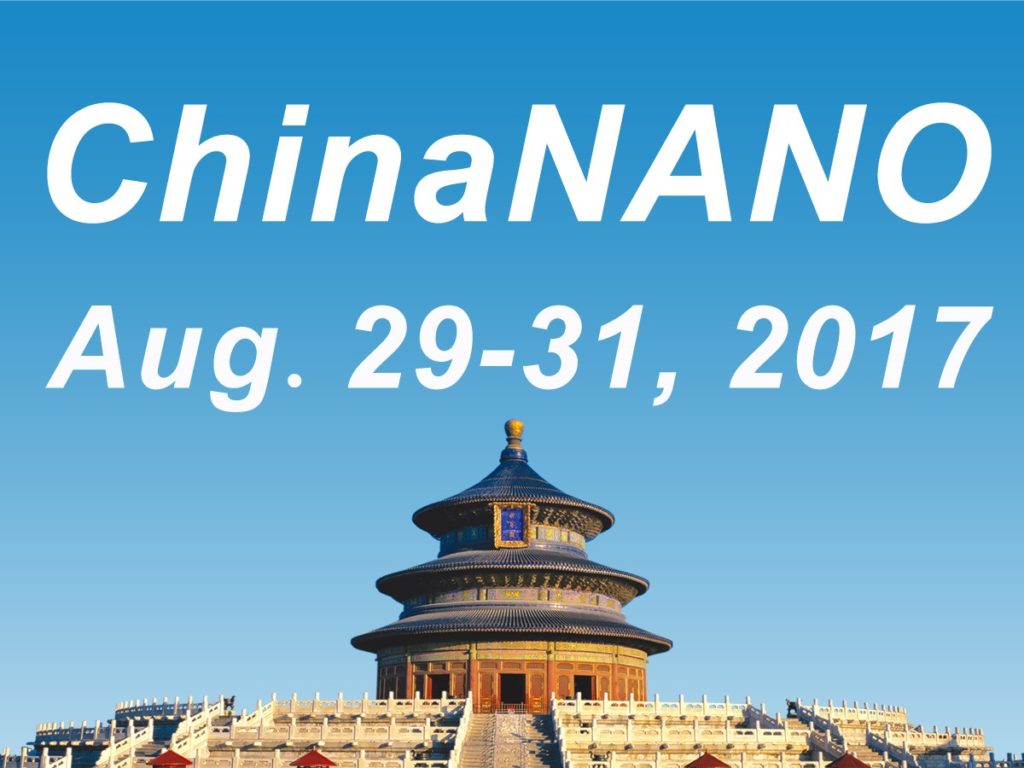 ChinaNANO 2017 is intended to stimulate discussions on the forefront of research in nanoscience and nanotechnology. The conference will focus on the following topics:
Carbon Nanomaterials

Inorganic Nanomaterials and Metal-organic Frameworks

Self-Assembly and Soft Nanomaterials

Nanocatalysis

Nano-Composites and Applications

Energy Nanotechnology

Environmental Nanoscience and Nanotechnology

Nanophotonics and Plasmonics

2D Materials beyond Graphene and Nanodevices

Nanocharacterization

Standards and Metrology

Modeling and Simulation of Nanostructures

Nanobiotechnology and Nanomedicine

Nanotechnology for Bioimaging and Diagnostics

Safety and Health of Nanomaterials

Printing of Nanomaterials and Applications

Optoelectronic Nanomaterials and Devices

Bioinspired Interfacial Materials and Devices
For more information about this exciting conference, please visit their web page.