A two-day International Water Reuse & Desalination Symposium focused on climate resilient water solutions was held in Brisbane, Australia on the 4th and 5th of November.
This specialty conference was focused on practical aspects of water reuse and desalination, as well as relevant research being conducted in the US and Australia, and featured a blue ribbon assemblage of world-class experts on these two vital components of the water supply equation.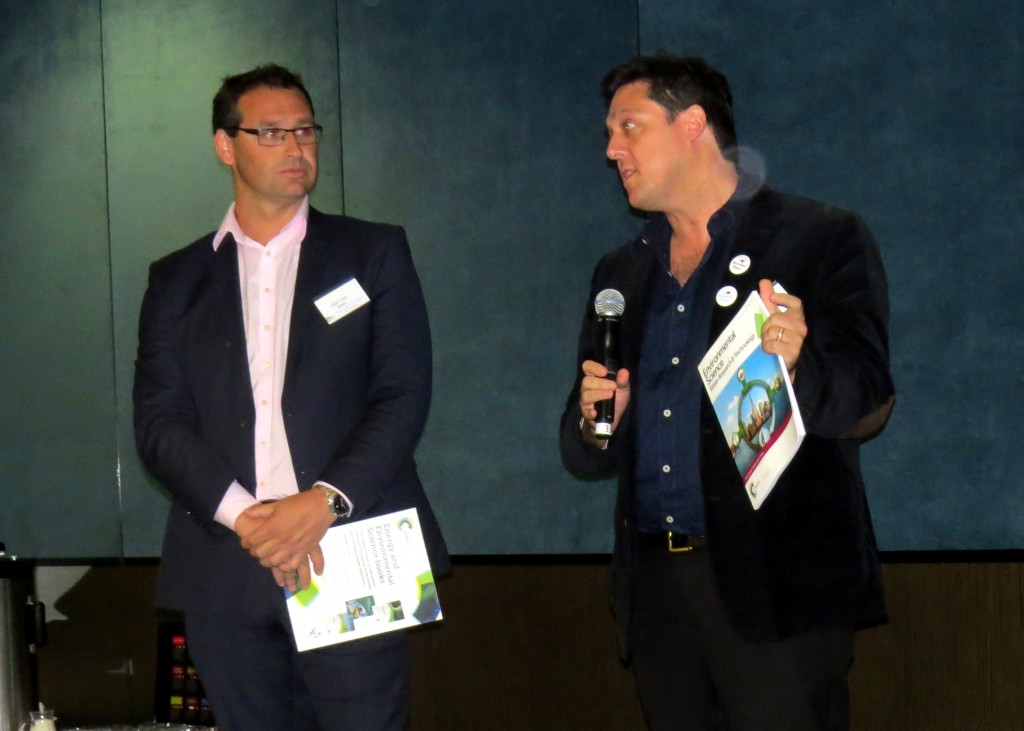 The picture shows Stuart Khan (on the right) presenting the Potable Reuse of Water collection
Editorial Board member and Associate Editor Stuart Khan attended this meeting and took this opportunity to present the Potable Reuse of Water collection included in issue 5 of Environmental Science: Water Research & Technology.
"The delegates understood and appreciated that the focus of our journal is specifically targeted toward engineered systems. That focus makes it considerably more specialised than most of the other water research journals in the field."
Stuart Khan, Associate Editor
The symposium was a success and the themed collection was very well received. Dedicated to recent advances associated with the potable reuse of water, issue 5 includes a comprehensive collection of papers highlighting research technology and engineering development at the leading edge of potable water reuse.
"There was a lot of interest from the conference participants in our journal. A number of them were authors of the papers presented in this potable reuse of water issue, and others had already submitted papers to our regular issues. The fact that the themed issue was so precisely targeted to one of the key conference themes was particularly appreciated, and all complimentary copies were eagerly snapped up," Stuart added.
The issue to combine a variety of topics relevant to potable reuse of water. This includes but is not limited to technical innovations, human health risk assessments, monitoring strategies, sustainability assessments and novel applications.
Why not read the full collection now?