Environmental Science: Atmospheres seeks your high-impact research for our upcoming themed collection on the Applications of Unmanned Aerial Systems (UAS) in Atmospheric Science.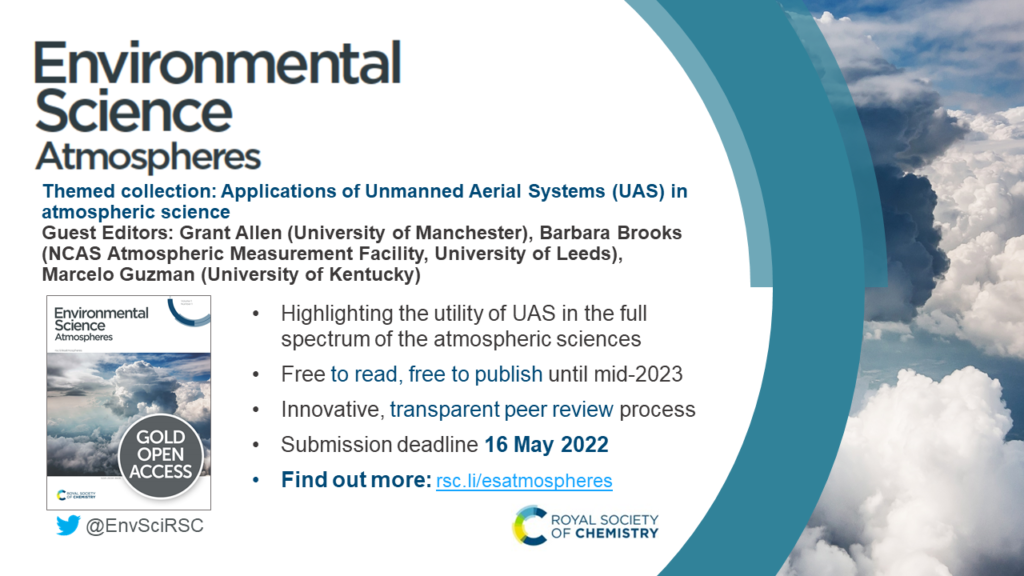 The collection will showcase the utility of UAS across the full spectrum of atmospheric science. We welcome papers that present recent findings from UAS-enabled atmospheric science, and also those which set the tone of future work that may be enabled by UAS sampling.
The deadline for submissions is 31 July 2022. Authors are welcome to submit original research as a Communication article or Full Paper, or contribute a review article. Please contact the editorial office to register your interest, or if you require any further information about publishing with us.