Professor Tzung-May Fu joins the Associate Editor team
Welcome to Environmental Science: Atmospheres!
We are delighted to welcome Professor Tzung-May Fu, Southern University of Science & Technology, China, as a new Associate Editor for Environmental Science: Atmospheres.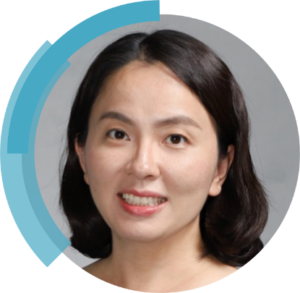 "Environmental Science: Atmospheres will be an excellent knowledge hub for all the interdisciplinary research on the atmosphere. I am honoured and excited for the chance to help shape its scope."
Professor Fu received her PhD in atmospheric chemistry from Harvard University in 2007, and is currently a professor at the School of Environmental Science and Engineering, Southern University of Science and Technology, China. Her research interests involve the sources, evolution, and impacts of atmospheric organics, and how they might interact with climate change. Recent research topics include inverse modelling of the emissions of non-methane volatile organic compounds and organic aerosols using satellite and ground-based measurements, sources of PM2.5 and ozone pollution in China, formation pathways of secondary organic aerosols, air quality in future climate, cloud-aerosol interactions, and development of chemistry-meteorology models.
Read some of Tzung-May's recent papers below.
Impacts of Chemical Degradation on the Global Budget of Atmospheric Levoglucosan and Its Use As a Biomass Burning Tracer
Yumin Li, Tzung-May Fu, Jian Zhen Yu, Xu Feng, Lijuan Zhang, Jing Chen, Suresh Kumar Reddy Boreddy, Kimitaka Kawamura, Pingqing Fu, Xin Yang, Lei Zhu and Zhenzhong Zeng
Environmental Science & Technology, 2021, doi:10.1021/acs.est.0c07313
Anthropogenic Aerosols Significantly Reduce Mesoscale Convective System Occurrences and Precipitation Over Southern China in April
Lijuan Zhang, Tzung‐May Fu, Heng Tian, Yaping Ma, Jen‐Ping Chen, Tzu‐Chin Tsai, I‐Chun Tsai, Zhiyong Meng and Xin Yang
Geophysical Research Letters, 2020, 47, e2019GL086204
Neural network predictions of pollutant emissions from open burning of crop residues: Application to air quality forecasts in southern China
Xu Feng, Tzung-May Fu, Hansen Cao, Heng Tian, Qi Fan and Xiaoyang Chen
Atmospheric Environment, 2019, 204, 22-31
Adjoint inversion of Chinese non-methane volatile organic compound emissions using space-based observations of formaldehyde and glyoxal
Hansen Cao, Tzung-May Fu, Lin Zhang, Daven K. Henze, Christopher Chan Miller, Christophe Lerot,  Gonzalo González Abad, Isabelle De Smedt, Qiang Zhang, Michel van Roozendael, François Hendrick, Kelly Chance, Jie Li, Junyu Zheng and Yuanhong Zhao
Atmos. Chem. Phys., 2018, 18, 15017-15046
Please join us in welcoming Professor Fu to Environmental Science: Atmospheres.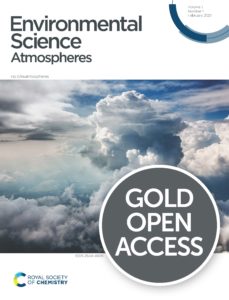 Environmental Science: Atmospheres is a new gold open access journal publishing high quality research in fundamental and applied atmospheric chemistry. All submissions will be handled by our experienced and internationally recognized Associate Editors. Further information about the journal scope, editorial team and how to submit, can be found on our webpage: rsc.li/esatmospheres.