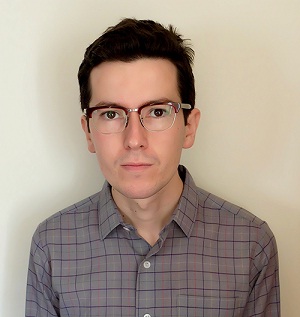 On behalf of the Chem Soc Rev Editorial Board, we are delighted to announce Professor Aron Walsh from the University of Bath as the winner of the 2015 Chem Soc Rev Emerging Investigator Lectureship.
Aron graduated from Trinity College Dublin in 2003 and is currently Professor of Materials Theory at Bath's Department of Chemistry. His group's research involves the development and application of multi-scale techniques to model the properties of functional materials. On accepting the award, he commented, "It is an exciting time for computational materials chemistry. I am fortunate to be part of a vibrant community, to have a network of talented collaborators, and a wonderful research group. I will use this Lectureship to showcase our latest advances towards sustainable solar energy solutions."
As part of his award, Aron will give a sponsored lecture at a selected international meeting, where he will be also be formally presented with his Emerging Investigator certificate. Details of his lecture will be announced in due course.
 The Chem Soc Rev Emerging Investigator Lectureship is an annual lectureship which is given to recognise an emerging scientist who has made a significant contribution to their research field.  Nominations for the 2016 Lectureship will open later in the year – keep an eye on the blog for the details.