Dr Guihua Yu (University of Texas at Austin), one of the winners of the 2016 Chem Soc Rev Emerging Investigator Lectureship, is currently on his Lectureship tour.
Guihua recently delivered in Asia (China and Singapore) two of his three lectures: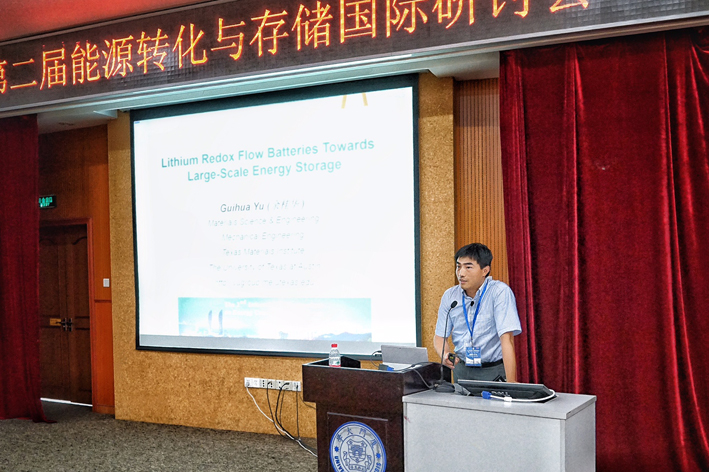 "Lithium Redox Flow Batteries Towards Large-Scale Energy Storage"
2nd International Symposium on Energy Conversion and Storage
Organised by the Organization Committee and Collaborative Innovation Center of Chemistry for Energy Materials (iChEM)
Xiamen University, China, 15-17 June 2016
"Two-Dimensional Materials for Flexible Energy Storage Devices"
IUMRS-ICEM2016
International Union of Materials Research Societies – International Conference on Electronic Materials
Suntec, Singapore, 4-8 July 2016
Guihua will next be speaking at the ACS symposium "ENFL: 2D Materials: Graphene & Beyond & their Device Applications" in Philadelphia on 24 August 2016, where he will be formally awarded with his Lectureship certificate.
Watch this place for more details soon!

Meet the team:


Dr Jeanne Andres (Deputy Editor of Chemical Society Reviews) will be attending the Fall ACS meeting in Philadelphia. She would love to hear about your research and meet with our readers, authors and referees. Please do get in touch with Jeanne if you would like to arrange a meeting in advance.