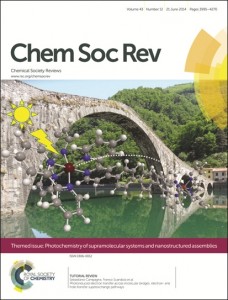 Chemical Society Reviews is delighted to present a themed issue on supramolecular photochemistry, dedicated to Professor Nick Turro, who sadly passed away in 2012. To celebrate Turro's enormous contribution to photochemical sciences,  guest editor Alberto Credi has gathered together the most prominent, recent advances in photochemistry at its frontiers with supramolecular chemistry, materials science, and biochemistry.
To read the full collection, click on the link below:
Chemical Society Reviews, Issue 12, Supramolecular Photochemistry
Guest Editor: Alberto Credi
We hope you enjoy reading this collection as much as we did!