Philip Gale, chair of the Chem Soc Rev Editorial Board, has won the 2014 Supramolecular Chemistry Award for his outstanding body of work on small organic molecules containing hydrogen bond donor arrays for selective guest complexation, and the design and study of minimalist anion transporters.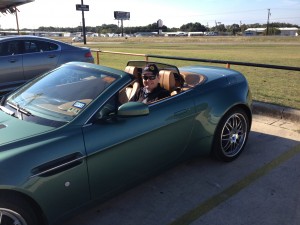 Phil was delighted to receive this award from the Royal Society of Chemistry. "My group is working to find new ways of treating cancer and cystic fibrosis using anion transporters and I am delighted that the hard work and dedication of my students and post-docs has been recognised in this way," he says.
We would like to congratulate Phil on this achievement and take this opportunity to thank him for his excellent contributions towards the Royal Society of Chemistry's flagship reviews journal, Chem Soc Rev which continues to publish high-impact, succinct and reader-friendly articles at the forefront of the chemical sciences.
Phil's research paper, published in Chemical Science earlier this year , describes a new design principle for transmembrane anion carrier and is free* to access, so click the link below to download it in full.
Lipophilic balance – a new design principle for transmembrane anion carriers
Hennie Valkenier, Cally J. E. Haynes, Julie Herniman, Philip A. Gale and Anthony P. Davis
DOI: 10.1039/C3SC52962B
Phil has published several papers in RSC Journals this year including his most recent communication in Chem Comm on the tripodal molecules for the promotion of phosphoester hydrolysis. Many of his papers are free to download as they have been published via open access, you can visit his author archive to view the full collection.
All articles in the dedicated themed collection of papers celebrating the 2014 RSC Prize and Award winners are free* to access until 6th June.
*Access is free through a registered RSC account – click here to register