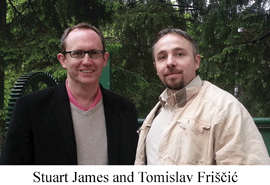 We are delighted to present the Chem Soc Rev themed issue on mechanochemistry.
Guest editors Stuart James and Tomislav Friščić introduce the issue in their Editorial.
Although mechanochemistry as a phenomenon has been recognised for a long time, its application with regard to chemical synthesis has traditionally been limited to the area of insoluble inorganic materials. However, James and Friščić point towards a growing realisation that it is also applicable to molecular, soluble reactants, and that it may even offer advantages over the solvent-based methods historically used in that area.
This themed issue includes reviews focussing on both understanding the phenomenon itself (e.g., processes of mechanochemical bond breaking, the effects of mechanochemistry on the structures of materials, and factors underlying the molecular-level mechanisms), as well as the application of mechanochemistry to actual chemical synthesis, such as by grinding or milling.
Together with our guest editors, we hope this special issue of excellent Review Articles and Tutorial Reviews will serve as a consolidated overview to many of the most significant advances in the field.
Browse all the reviews from this themed issue online –
ChemComm Mechanochemistry web collection
James and Friščić also guest edit our ChemComm web themed issue on mechanochemistry, highlighting recent cutting-edge achievements in this exciting field.  Read this fantastic collection of Feature Articles and Communications now:
Mechanochemistry: fundamentals and applications in synthesis