Diacylglycerol (DAG) lipids are important secondary messenger for cell signalling and cellular levels can be controlled through phosphorylation mediated by DAG kinases (DGK). Small molecule inhibitors of individual DGK proteins would be valuable tools to investigate DAG signalling but have been difficult to develop because of limited information on binding pockets available for targeting in cells.
An integrated chemical proteomics and AlphaFold strategy can predict unexpected binding regions for covalent inhibitor development.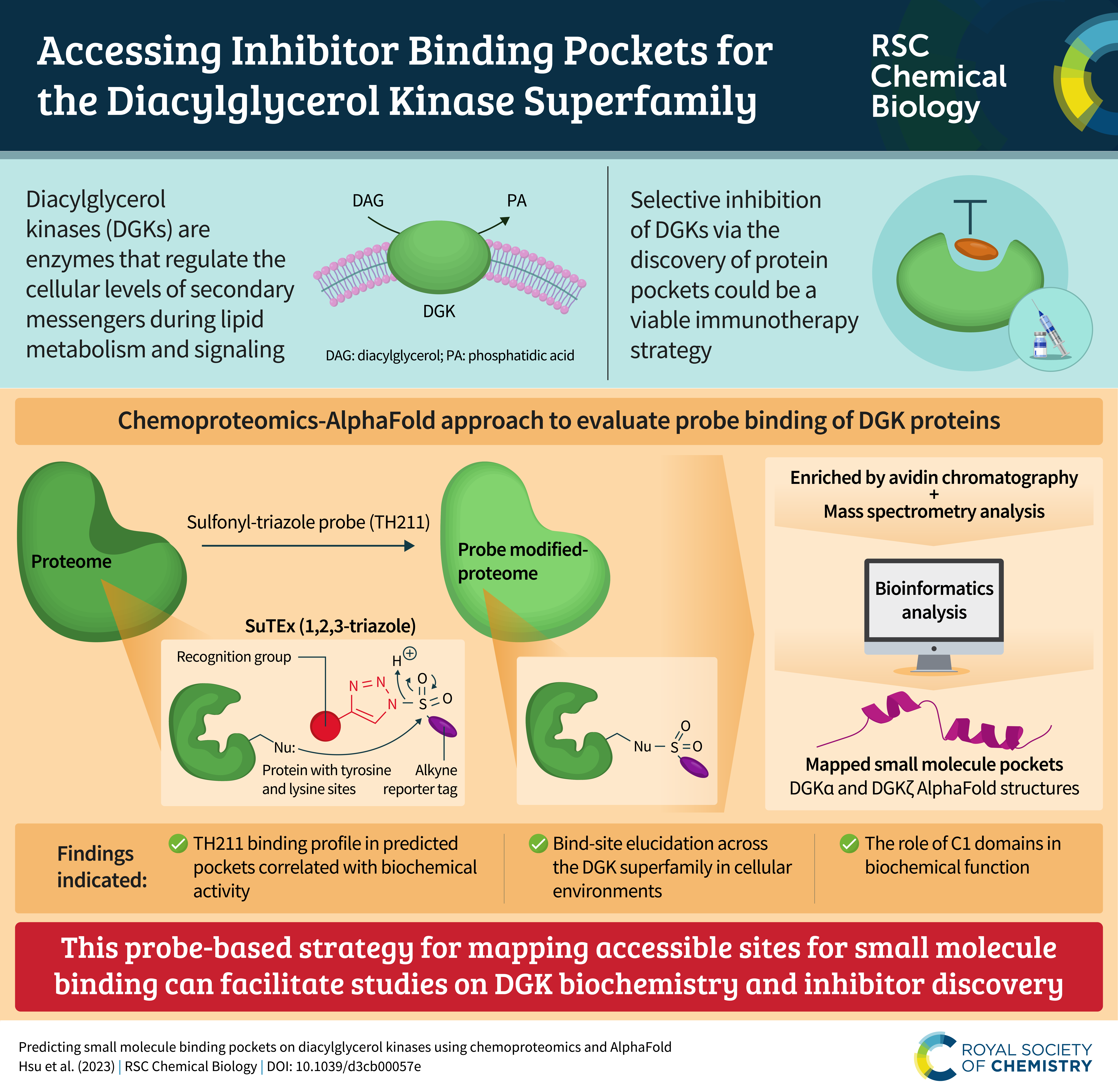 About RSC Chemical Biology
Led by Hiroaki Suga (University of Tokyo), RSC Chemical Biology is dedicated to publishing and disseminating the most exceptionally significant, breakthrough findings of interest to the chemical biology community. All submissions are handled by our experienced and internationally recognised Associate Editors. For more information on the journal, please visit the journal homepage.
As a gold open access journal, there are no barriers to accessing content and your research article will reach an international audience. Please note that the article processing charges are waived until mid-2022, so the journal is currently free to publish in.
RSC Chemical Biology is now indexed in the Directory of Open Access Journals (DOAJ), PubMed Central, Scopus and Web of Science: Emerging Sources Citation Index.  Find out more about the journal and submit your work at rsc.li/rsc-chembio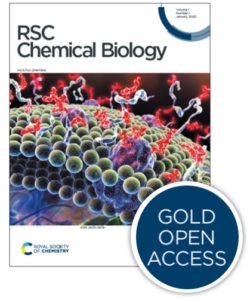 Royal Society of Chemistry