We are delighted to announce our annual RSC Chemical Biology Outstanding Paper 2022 Award, to recognize some of the outstanding work published in the journal, as well as the authors behind those articles. Selected by our Editorial Board, the winning paper was chosen from a shortlist based on the science presented, and also the potential future impact of the research.
We are thrilled to reveal that the award for 2022 goes to
Authors:  Kusal T. G. Samarasinghe, Elvira An, Miriam A. Genuth, Ling Chu, Scott A. Holley, and Craig M. Crews.
RSC Chem. Biol., 2022,3, 1144-1153
DOI 10.1039/D2CB00138A
This paper represents a significant leap forward in the field of chemical biology. It introduces a novel method, OligoTRAFTACs, which provides an approach for targeted transcription factor degradation. We reached out to the winning team, and they shared their thoughts on receiving this prestigious award. In their words, "We are honoured and pleased to receive the 2022 RSC Chemical Biology Outstanding Paper Award. We thank the editorial board members for recognizing our work on developing oligoTRAFTACs for targeted transcription factor degradation. Targeted protein degradation has been widely explored in academia and industry, and many degraders are already found their way to the clinic. We believe that progressive innovation of proximity-inducing modalities will contribute to expanding the targeted protein degradation and beyond. This recognition highlights the importance of such developments, and it will undoubtedly impel the research community to further advance the chemical biology field."
Furthermore, we are excited to announce that the winning team will be presenting their research in a webinar series scheduled for October, with the date to be defined. This will be a unique opportunity to delve deeper into their ground-breaking work and engage with the authors directly.
Meet the authors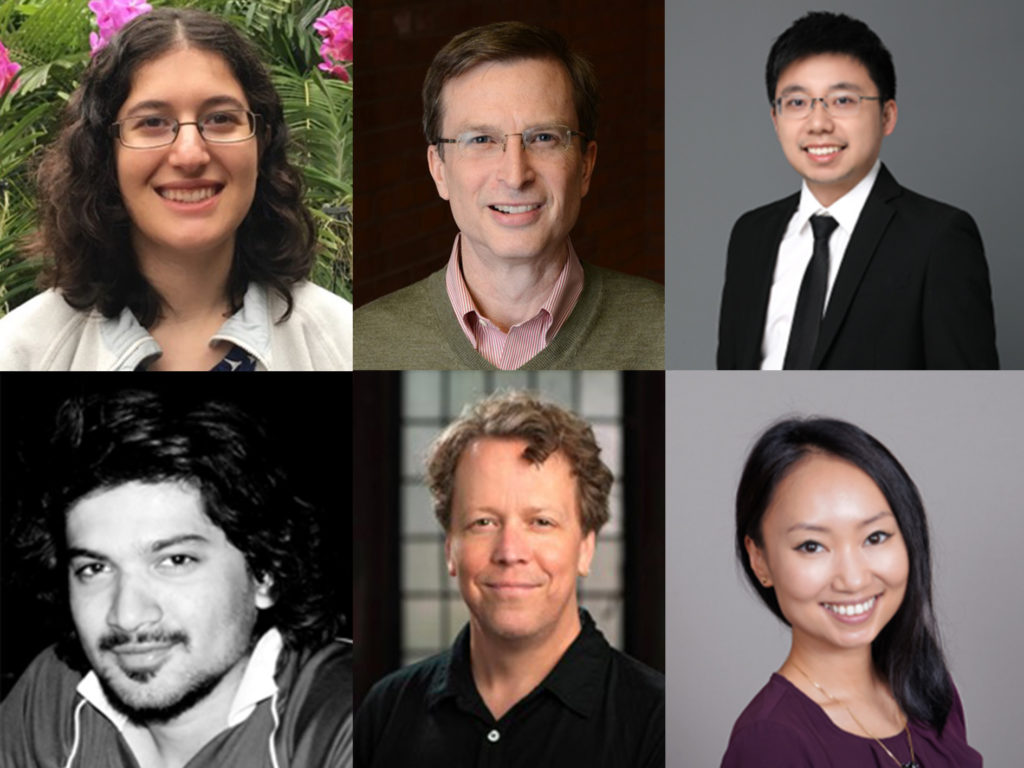 Let's take a moment to get to know the authors behind this exceptional paper:
Dr. Craig M. Crews is the John C. Malone Professor of Molecular, Cellular and Developmental Biology at Yale University. With a rich academic and biotech background, Dr. Crews has been a pioneer in using small molecules to control intracellular protein levels. His contributions have led to the development of innovative therapies, including the FDA-approved drug Kyprolis™ for the treatment of multiple myeloma. Dr. Crews' commitment to advancing the field of chemical biology has earned him numerous awards and honors, including the Connecticut Medal of Technology in 2022.
Dr. Scott A. Holley, a Professor and Chair of the Department of Molecular, Cellular and Developmental Biology, specializes in systems developmental biology, biophysics, and biomechanics. His research focuses on early spinal column development in zebrafish, shedding light on the fundamental processes that shape vertebrate embryos.
Dr. Ling Chu, born and raised in China, has a diverse academic journey, from chemistry to chemical biology. After completing his Ph.D. at the Scripps Research Institute, he transitioned to chemical biology research at Yale School of Medicine, where he developed innovative tools for live-cell super-resolution imaging. Dr. Chu's work has bridged the gap between chemistry and biology.
Miriam A. Genuth holds a BA from the University of Chicago and a Ph.D. from the University of California, San Francisco. Her research journey has led her to study chick cranial neural crest cell migration and zebrafish body elongation in the Holley lab at Yale, contributing to our understanding of developmental biology.
Elvira An, a graduate candidate in the Department of Pharmacology at Yale University, brings her background in mathematics and post-baccalaureate research experience to the lab of Craig Crews. Her research focuses on unraveling the mechanisms of chemically induced cell fate changes, a critical area in chemical biology.
Kusal T. G. Samarasinghe's academic journey spans from Sri Lanka to the United States, culminating in his pivotal role in the development of OligoTRAFTACs. His work targets hard-to-drug transcription factors, expanding the druggable space within targeted protein degradation and pushing the boundaries of what's possible in this field.
The RSC Chemical Biology Outstanding Paper 2022 Award not only celebrates the accomplishments of these exceptional researchers but also highlights the transformative potential of their work. We eagerly anticipate the impact of OligoTRAFTACs on the future of chemical biology and look forward to the insights that will be shared during the upcoming webinar series.
Congratulations to the winning team, and thank you for your invaluable contributions to the field of chemical biology!