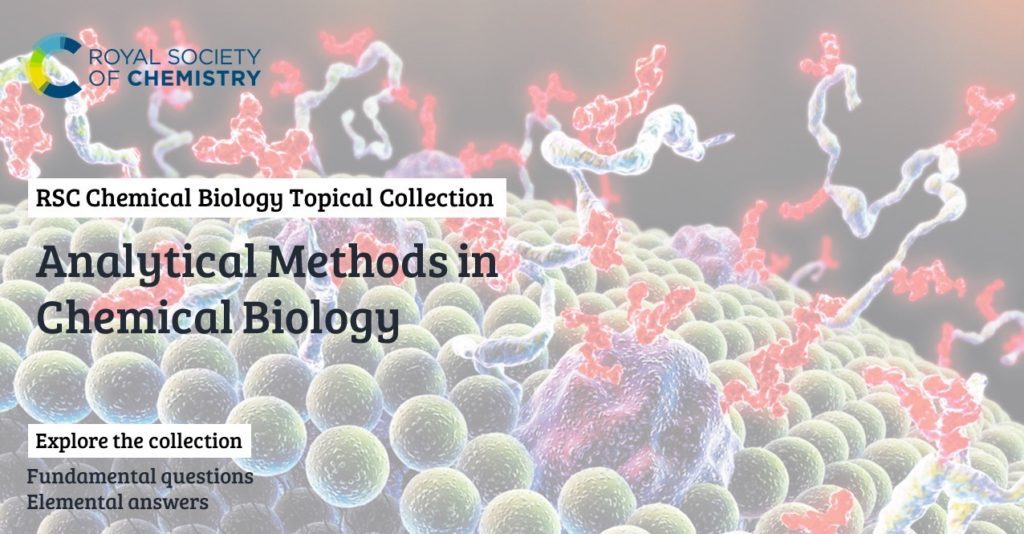 We're excited to share with you our new topical collection on "Analytical methods in chemical biology" for RSC Chemical Biology, highlighting the excellent work published so far in the journal in this exciting area of research.
This collection seeks to highlight important advancements in fields such as imaging, spectroscopy, sensing and omics.  Analytical methods developed and utilized by chemical biologists encompass a wide range of techniques, including Raman probes for exploring uptake into plant cells, nanobodies for non-invasive imaging, single-cell multi-omics, single-molecule fluorescent sensors and much more.
Explore some of the papers in the collection below, and see the full collection here:
Review
Nanobodies as in vivo, non-invasive, imaging agents
Thibault J. Harmand, Ashraful Islam, Novalia Pishesha and Hidde L. Ploegh
RSC Chem. Biol., 2021, 2, 685-701
DOI: 10.1039/D1CB00023C
Communication
Squaric acid as a new chemoselective moiety for mass spectrometry-based metabolomics analysis of amines
Weifeng Lin, Zhen Yang, Amanpreet Kaur, Annika Block, Miroslav Vujasinovic, J.-Matthias Löhr and Daniel Globisch
RSC Chem. Biol., 2021, 2, 1479-1483
DOI: 10.1039/D0CB00132A
Paper
Versatile naphthalimide tetrazines for fluorogenic bioorthogonal labelling
Marcus E. Graziotto, Liam D. Adair, Amandeep Kaur, Pauline Vérité, Sarah R. Ball, Margaret Sunde, Denis Jacquemin and Elizabeth J. New
RSC Chem. Biol., 2021, 2, 1491-1498
DOI: 10.1039/D1CB00128K
We hope you enjoy reading these articles!
---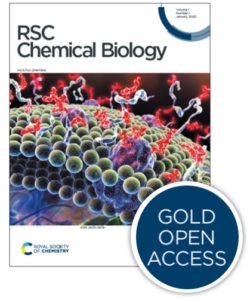 RSC Chemical Biology is an international gold open access journal, publishing exceptionally significant findings in chemical biology.
Sign up now to get updates on all articles as they are published on Twitter and in our e-alerts.
Contact us:  chembio-rsc@rsc.org
Visit our website – rsc.li/rsc-chembio