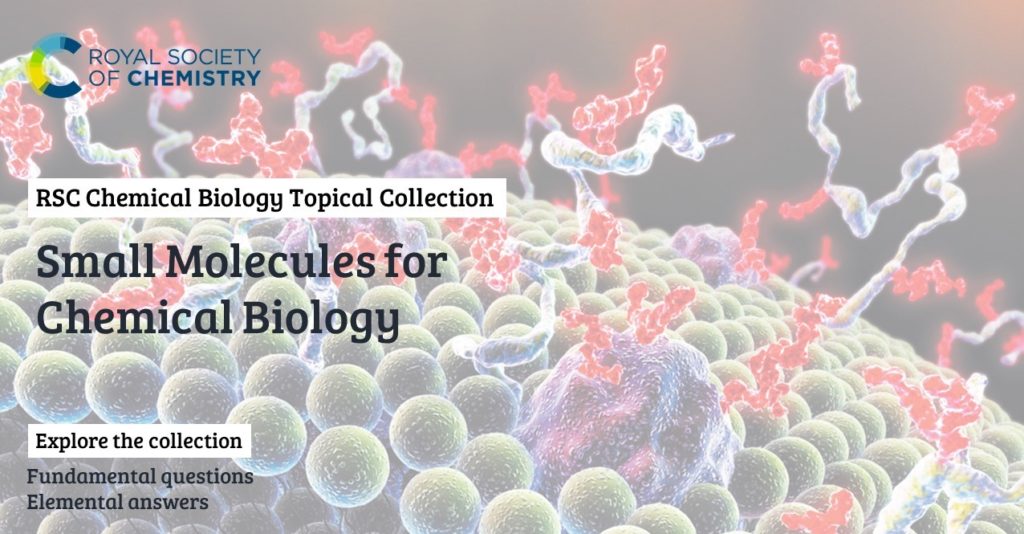 We're excited to share with you our new topical collection on "Small molecules for chemical biology" for RSC Chemical Biology, highlighting the excellent work published so far in the journal in this exciting area of research.
The use of small molecules in chemical biology encompasses a wide range of multidisciplinary research, including the use of chemical tools as probes for imaging and targetidentification, small molecule inhibitors of protein-protein interactions, signal inhibition and the assessment of ligand engagement among others.
Explore some of the papers in the collection below, and see the full collection here:  RSC Chemical Biology – Small molecules for chemical biology collection
Review
Targeting the RNA demethylase FTO for cancer therapy
Lin-Lin Zhou, Hongjiao Xu, Yue Huang and Cai-Guang Yang
RSC Chem. Biol., 2021, Advance Article
DOI: 10.1039/D1CB00075F
Communication
A two-step resin based approach to reveal survivin-selective fluorescent probes
Andrew J. Ambrose, Nhan T. Pham, Jared Sivinski, Larissa Guimarães, Niloufar Mollasalehi, Paula Jimenez, Maria A. Abad, A. Arockia Jeyaprakash, Steven Shave, Letícia V. Costa-Lotufo, James J. La Clair, Manfred Auer and Eli Chapman
RSC Chem. Biol., 2021, 2, 181-186
DOI: 10.1039/D0CB00122H
Paper
Phosphinate esters as novel warheads for activity-based probes targeting serine proteases
Jan Pascal Kahler and Steven H. L. Verhelst
RSC Chem. Biol., 2021, 2, 1285-1290
DOI: 10.1039/D1CB00117E
We hope you enjoy reading these articles!
---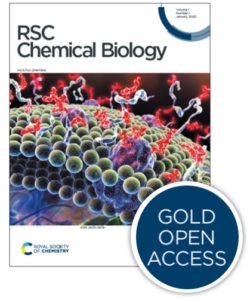 RSC Chemical Biology is an international gold open access journal, publishing exceptionally significant findings in chemical biology.
Sign up now to get updates on all articles as they are published on Twitter and in our e-alerts.
Contact us:  chembio-rsc@rsc.org
Visit our website – rsc.li/rsc-chembio