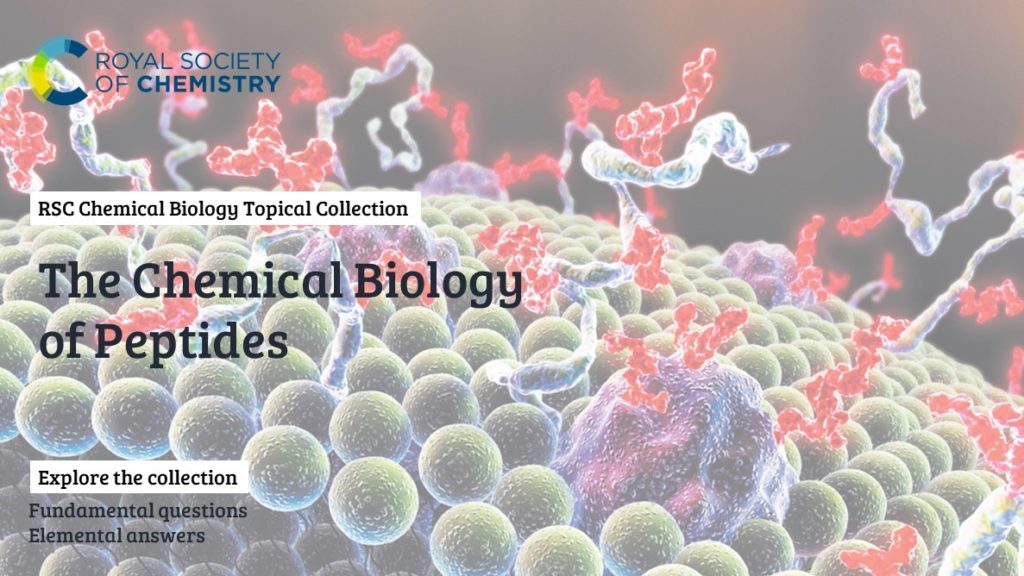 We're excited to share with you our new topical collection on "The Chemical Biology of Peptides" for RSC Chemical Biology, highlighting the excellent work published so far in the journal in this exciting area of research.
This collection features work where peptides are used to image immune checkpoints, where they are harnessed to develop novel GPCR ligands, and where they are used to inhibit protein-protein interactions, along with many more fascinating applications and studies.
Explore some of the papers in the collection below, and see the full collection here:  RSC Chemical Biology – The Chemical Biology of Peptides collection
Review
Matters of class: coming of age of class III and IV lanthipeptides
Julian D. Hegemann and Roderich D. Süssmuth
RSC Chem. Biol., 2020, 1, 110-127
DOI: 10.1039/D0CB00073F
Communication
Targeted disruption of PKC from AKAP signaling complexes
Ameya J. Limaye, George N. Bendzunas and Eileen J. Kennedy
RSC Chem. Biol., 2021, 2, 1227-1231
DOI: 10.1039/D1CB00106J
Paper
A peptidic inhibitor for PD-1 palmitoylation targets its expression and functions
Han Yao, Chushu Li, Fang He, Teng Song, Jean-Philippe Brosseau, Huanbin Wang, Haojie Lu, Caiyun Fang, Hubing Shi, Jiang Lan, Jing-Yuan Fang and Jie Xu
RSC Chem. Biol., 2021, 2, 192-205
DOI: 10.1039/D0CB00157K
We hope you enjoy reading these articles!
---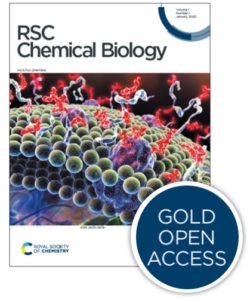 RSC Chemical Biology is an international gold open access journal, publishing exceptionally significant findings in chemical biology.
Sign up now to get updates on all articles as they are published on Twitter and in our e-alerts.