Like many publishers, here at the Royal Society of Chemistry we're proud to publicise our journal impact factors when they're released each June.
However, we know from your feedback that you need more than great impact factors to make us your publisher of choice. 
So we've collated some other facts to convince you.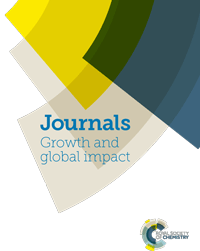 Read this document to find out how:
Our market share has grown, as well as our content
Many more people are reading our journal articles
we've improved our international influence through our Editorial board membership and international offices
and more.
Plus, we've included a summary of how we're working to shape the future of the chemical sciences – for the benefit of science and humanity.
Find out how we are advancing excellence in the chemical sciences – download the pdf 

today.