The latest issue of Nanoscale is now online. You can read the full issue here: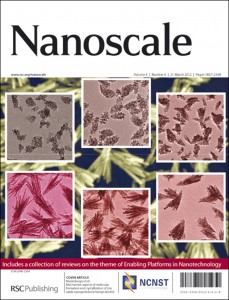 The outside front cover features an article on Mechanistic aspects of molecular formation and crystallization of zinc oxide nanoparticles in benzyl alcohol by Bettina Ludi ,  Martin J. Süess ,  Irmgard A. Werner and Markus Niederberger.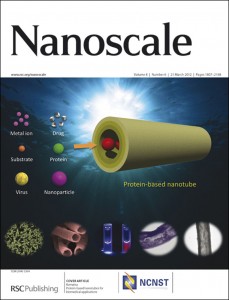 Protein-based nanotubes for biomedical applications is the article highlighted on the inside front cover by Teruyuki Komatsu.


Issue 6 contains the following Review, Minireview and Feature articles:
Fancy submitting an article to Nanoscale? Then why not submit to us today!