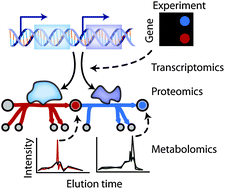 This important Focus article looks at the most up to date research on the isolation and characterisation of circulating tumor cells (CTCs) using microfluidic techniques.
CTCs are produced when tumor cells break off and enter the circulatory system. This makes them important targets for diagnosis and monitoring. However they are only present in extremely small quantities in the blood, meaning plenty of technical difficulties arise when trying to accurately characterise and assess them in a blood sample.
This Focus highlights: 
Considerations in design of CTC isolation, separation and detection systems
Disadvantages of macroscale systems
Magnetic-based microfluidic systems
Affinity chromatography-based microfluidic systems
Size and deformability-based microdevices
Dielectrophoretic-based microdevices
Tony Jun Huang et al. based at The Pennsylvania State University, Massachusetts Institute of Technology (MIT) and Harvard Medical School, USA, finish by discussing the possible combination of the above systems and the future of such technology in terms of clinical relevance for different cancers and technological development.
We've made this article free to access for the next 4 weeks*, read it now by clicking the link below:
Probing circulating tumor cells in microfluidics
Peng Li, Zackary S. Stratton, Ming Dao, Jerome Ritz and Tony Jun Huang
DOI: 10.1039/C2LC90148J
 *Free access to individuals is provided through an RSC Publishing personal account. Registration is quick, free and simple