Congratulations to Professor Steve Quake from Stanford University who is the 2010 winner of the Lab on a Chip/Corning Inc. Pioneers of Miniaturisation Lectureship.
The prize was presented during the uTAS meeting held in Groningen, Netherlands this year. It is awarded annually to an early to mid-career scientist for extraordinary or outstanding contributions to the understanding or development of miniaturised systems and includes a prize of $5000 ($2000 of which may be used to attend the µTAS Symposium).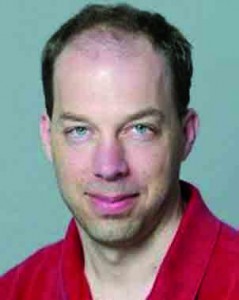 Professor Quake's research interests include biological automation tools, microfluidic large scale integration (demonstrating the first devices with thousands of integrated mechanical valves), single molecule DNA sequencing and much more.
Take a look at the webpage for more details about the prize jointly sponsored by Corning Inc.
View the photos and further information from about the 2010 uTAS meeting in Gronongen.
Read Steve Quake's recent article in Lab on a Chip with reference to 'biotic games'