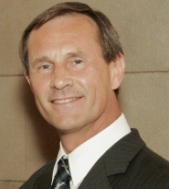 The Society for Applied Spectroscopy (SAS) and the Federation of Analytical Chemistry and Spectroscopy Societies (FACSS) have announced that JAAS Advisory Board member Professor Ralph Sturgeon of the National Research Council, Canada, has been selected as the recipient of the New England Section of the SAS's 2012 Lester W. Strock Award.
This award has been established by the New England Section and is given annually to an author in recognition of a selected publication of substantive research in/or application of analytical atomic spectrochemistry in the fields of earth science, life sciences, or stellar and cosmic sciences.
Professor Sturgeon will present the Strock Award Plenary Lecture entitled "Vapor Generation – Make It Your Second Thought for Sample Introduction" on Thursday October 4th at the SciX conference in Kansas, USA.
Ralph follows in the footsteps of other JAAS Board members as recipient of this award, including Gary Hieftje, John Olesik, Detlef Günther and Annemie Bogaerts.
Congratulations, Ralph!
Take a look at a few of Ralph's recent papers in JAAS below:
Perspective: Some speculations on the mechanisms of photochemical vapor generation
Ralph E. Sturgeon and Patricia Grinberg
J. Anal. At. Spectrom., 2012,27, 222-231
DOI: 10.1039/C2JA10249H
Technical Note: UV photochemical generation of volatile cadmium species
Joaquim A. Nóbrega, Ralph E. Sturgeon, Patricia Grinberg, Graeme J. Gardner, Christine S. Brophy and Edivaldo E. Garcia
J. Anal. At. Spectrom., 2011,26, 2519-2523
DOI: 10.1039/C1JA10252D
Critical Review: Applications of chemical vapor generation in non-tetrahydroborate media to analytical atomic spectrometry
Peng Wu, Liang He, Chengbin Zheng, Xiandeng Hou and Ralph E. Sturgeon
J. Anal. At. Spectrom., 2010,25, 1217-1246
DOI: 10.1039/C003483E
From themed issue 2010 Winter Conference on Plasma Spectrochemistry