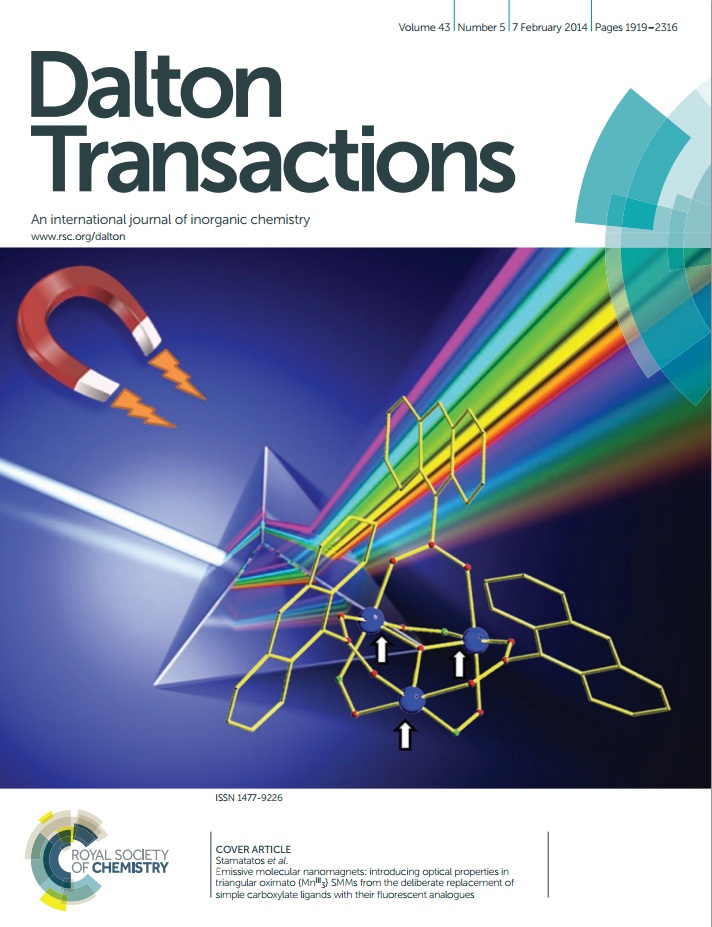 We are delighted to announce that Dalton Transactions will be publishing a number of themed issues in 2014. We want you to submit your work. If your research fits within the following themed issue topics, read on…
New Expeditions in Polar Organometallic Chemistry – deadline 1st April 2014
Inorganic Chemistry for Renewable Energy Conversion and Storage  – deadline 1st May 2014
Spectroscopy of Inorganic Excited States – deadline 14th May 2014
 Details of the scope of each issue is below.
How to submit?
All types of manuscript—communications, full papers and Perspectives, will be considered for publication. The manuscript should be prepared according to our article guidelines and submitted via our online system.
All manuscripts will be subject to the normal refereeing procedure and inclusion in the themed issue will be at the discretion of the Guest Editors. Please indicate in your submission that you would like the manuscript to be considered for this themed issue.
Issue scopes:
New Expeditions in Polar Organometallic Chemistry
Guest edited by Professor Eva Hevia (University of Strathclyde), this issue will focus on both the synthesis and characterisation of polar organometallic reagents and their application in organic synthesis, catalysis, supramolecular chemistry and materials science.
Inorganic Chemistry for Renewable Energy Conversion and Storage
Guest edited by Professor Lars Kloo (KTH), this issue will focus on all aspects of inorganic/organometallic materials and coordination chemistry of relevance for the conversion and storage of renewable energy. Contributions may include solar cells, solar fuels, fuel cells, batteries, or materials for energy storage; however, this list is by no means exhaustive – all subject areas within the title theme will be welcome!
Spectroscopy of Inorganic Excited States
Guest edited by Dr Julia Weinstein (Universityof Sheffield), this issue will focus on the state-of-the art in spectroscopic interrogation of inorganic excited states which apply the latest advances in detection technology.