This Perspective article by Shuang Liu, an expert in radiopharmaceuticals, looks at different synthesis methods and applications of  99mTc radiotracers.
Liu, based at the School of Health Sciences, Purdue University, USA, brings together both the latest research and the fundamental chemistry of Technetium-99 m. This offers an invaluable insight into nuclear medicine and using techniques such as single photon emission computed tomography (SPECT) and positron emission tomography (PET).
Download the full review today.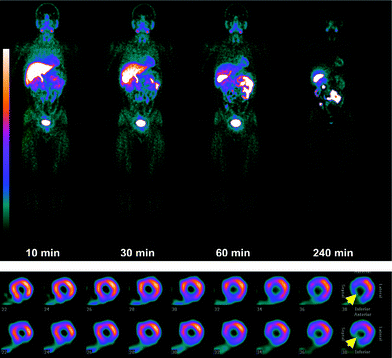 99m Tc-centered one-pot synthesis for preparation of 99mTc radiotracers
Shuang Liu and Sudipta Chakraborty
Dalton Trans., 2011, Advance Article
DOI: 10.1039/C0DT01462A, Perspective