The German Bunsen Society of Physical Chemistry (DBG) will be hosting the 116th General Assembly of the German Bunsen Society for Physical Chemistry from 25th to 27th May 2017 at the TU Kaiserslautern, Germany. PCCP Executive Editor Dr Anna Simpson will be attending and looks forward to meeting you there. The assembly will also include an industrial symposium with accompanying exhibition and career forum.
Main Topic:

Physical Chemistry for Life Sciences



Opening Lecture:

Development of Proteomics Technologies and their Application to Life Sciences



Industrial Symposium:

Physical Chemistry for Life Sciences in Industry and Industrial Exhibition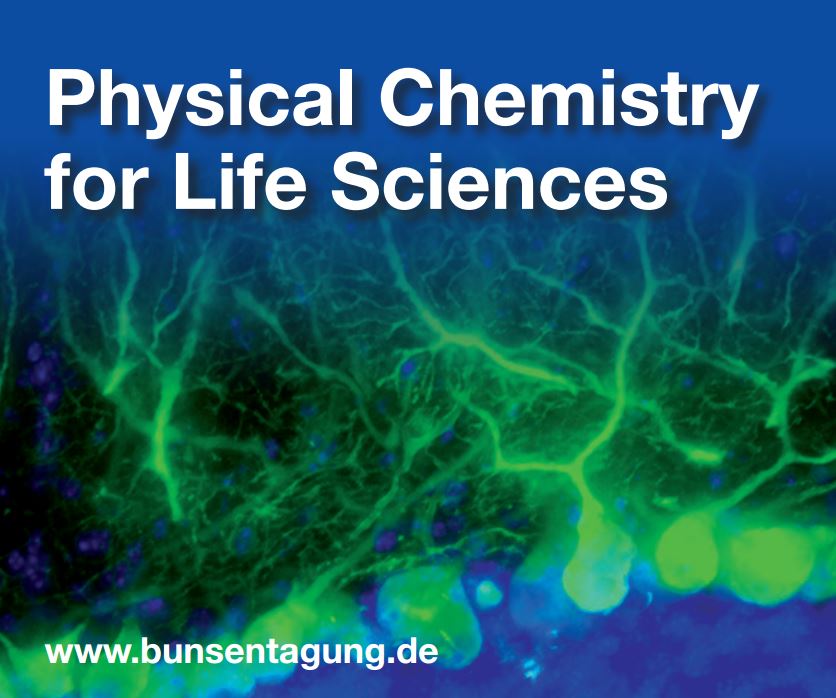 The tremendous progress in Life Sciences that brought this discipline into the public spotlight in the last decades has been spurred by the development and refinement of methods from both experimental and theoretical physical chemistry. The contribution of physical chemistry to Life Sciences as a key technology of the 21st century has enabled the analysis of biologically relevant processes on a molecular level. This has been vital for medical science to design drugs and therapeutic approaches.
Physical chemistry concepts and methods branch out into the fields of biochemistry, molecular biology, and molecular medicine. This meeting shall bring together outstanding scientists to discuss cutting-edge results and push the frontiers of these fields further. The strong interdisciplinary focus of the 2017 Bunsentagung should foster discussions and spawn new collaborations across the boundaries of scientific disciplines.