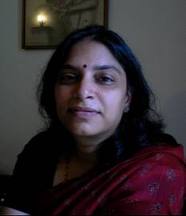 Physical Chemistry Chemical Physics (PCCP) Advisory Board member Professor Charusita Chakravarty, an expert in the field of theoretical chemistry with a particular interest in modelling liquids, has picked her favourite articles recently published in this area in PCCP.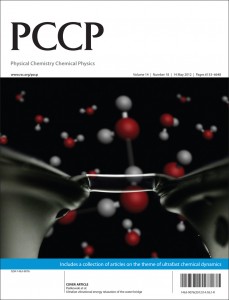 Publishing work of the highest quality in the broad fields of physical chemistry, chemical physics and biophysical chemistry, PCCP is the ideal place to publish your research.
On behalf of the Editorial Board we invite you to submit your best work to PCCP.
Read Professor Chakravarty's Editor's choice selection  today:
Multiscale modeling of soft matter: scaling of dynamics
Dominik Fritz, Konstantin Koschke, Vagelis A. Harmandaris, Nico F. A. van der Vegt and Kurt Kremer
DOI: 10.1039/C1CP20247B
Study of the ST2 model of water close to the liquid–liquid critical point
Francesco Sciortino, Ivan Saika-Voivod and Peter H. Poole
DOI: 10.1039/C1CP22316J

Conditional reversible work method for molecular coarse graining applications
Emiliano Brini, Valentina Marcon and Nico F. A. van der Vegt
DOI: 10.1039/C0CP02888F
Influence of water–protein hydrogen bonding on the stability of Trp-cage miniprotein. A comparison between the TIP3P and TIP4P-Ew water models
Dietmar Paschek, Ryan Day and Angel E. García
DOI: 10.1039/C1CP22110H
Water under temperature gradients: polarization effects and microscopic mechanisms of heat transfer
Jordan Muscatello, Frank Römer, Jonás Sala and Fernando Bresme
DOI: 10.1039/C1CP21895F
You may also be interested in these other exciting PCCP articles in Prof. Chakravarty's research area:
Post-modern valence bond theory for strongly correlated electron spins
David W. Small and Martin Head-Gordon
DOI: 10.1039/C1CP21832H
The dynamics of the H+ + D2 reaction: a comparison of quantum mechanical wavepacket, quasi-classical and statistical-quasi-classical results
P. G. Jambrina, F. J. Aoiz, N. Bulut, Sean C. Smith, G. G. Balint-Kurti and M. Hankel
DOI: 10.1039/B919914D
Initial stages of salt crystal dissolution determined with ab initio molecular dynamics
Li-Min Liu, Alessandro Laio and Angelos Michaelides
DOI: 10.1039/C1CP21077G
Signatures of coherent vibrational energy transfer in IR and Raman line shapes for liquid water
Mino Yang and J. L. Skinner
DOI: 10.1039/B918314K
Ab initio theoretical calculations of the electronic excitation energies of small water clusters
Hiroto Tachikawa, Akihiro Yabushita and Masahiro Kawasaki
DOI: 10.1039/C1CP20649D
QM/MM simulation of liquid water with an adaptive quantum region
Noam Bernstein, Csilla Várnai, Iván Solt, Steven A. Winfield, Mike C. Payne, István Simon, Mónika Fuxreiter and Gábor Csányi
DOI: 10.1039/C1CP22600B
Keep up to date with our latest news: sign up to our e-alert and follow us on twitter.