In this CrystEngComm Hot Article, Angelo Gavezzotti from the University of Milan has developed a new algorithm to simulate the processes that lead from an isotropic liquid to a crystal structure.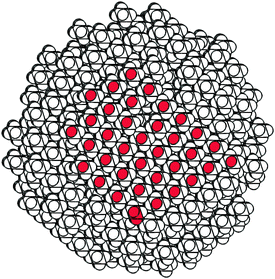 The procedure was applied to the transformation of n-hexane from a liquid to a solid and the structure generated was very similar to the real crystal structure.
It is currently very difficult to experimentally monitor the early stages of molecular recognition and aggregation in a liquid that lead to the nucleation of crystals of organic molecules.
This simulation will provide new insight into the process of molecular crystallization.
Read more for FREE until Thursday 21st April 2011.
Can a computer crystallize a liquid? Molecular simulation of continuous trajectories from liquid to crystalline n-hexane
Angelo Gavezzotti
CrystEngComm, 2011, Advance Article
DOI: 10.1039/C1CE05106G, Paper