Furosemide is a loop diuretic (a 'water pill') used to treat congestive heart failure, oedema and sometimes hypertension.  It can also be used to reduce bleeding in horses during horseracing and is banned from use for this purpose in the UK. The bioavailability of the drug when taken orally is limited by the relatively low solubility. 
Formation of co-crystals with the co-formers caffeine or cytosine improves solubility (by 6 or 11 times) but the co-crystals suffer from low stability so are not suitable for pharmaceutical use.
A new paper takes a different approach, using salt formation as an alternative to co-crystal formation. Sodium and potassium salts of furosemide were prepared and their solubilities and stabilities assessed.  The solubility of the sodium salt (furo-Na-trihydrate) was over 4000 times higher than that of the free drug, while the potassium salt (furo-K-monohydrate) was over 10000 times more soluble.
Both salts show improved stability compared to the co-crystals – at 40 °C and 75% humidity furo-Na-trihydrate is stable for 2 weeks and furo-K-monohydrate is stable for 1 week.
The authors conclude that the low cost of preparation and the enhanced solubility and stability of the salts merits their consideration for use in oral drug formulations.
For more information see the paper:
High solubility crystalline hydrates of Na and K furosemide salts
U. B. Rao Khandavilli, Swarupa Gangavaram, N. Rajesh Goud, Suryanarayan Cherukuvada, S. Raghavender, Ashwini Nangia, Sulur G. Manjunatha, Sudhir Nambiar and Sharmistha Pal
CrystEngComm, 2014, DOI: 10.1039/C3CE42347F
——————————————————————————————————————————————————————-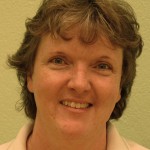 Gwenda Kyd has a PhD in metallocarborane chemistry from the University of Edinburgh. Other research work includes the spectroscopic study of the structure of glasses and organometallic electron-transfer reactions and the preparation of new inorganic phosphors. Currently, she is writing a book on chemicals from plants