We are delighted to announce a new CrystEngComm themed issue to be published in 2016: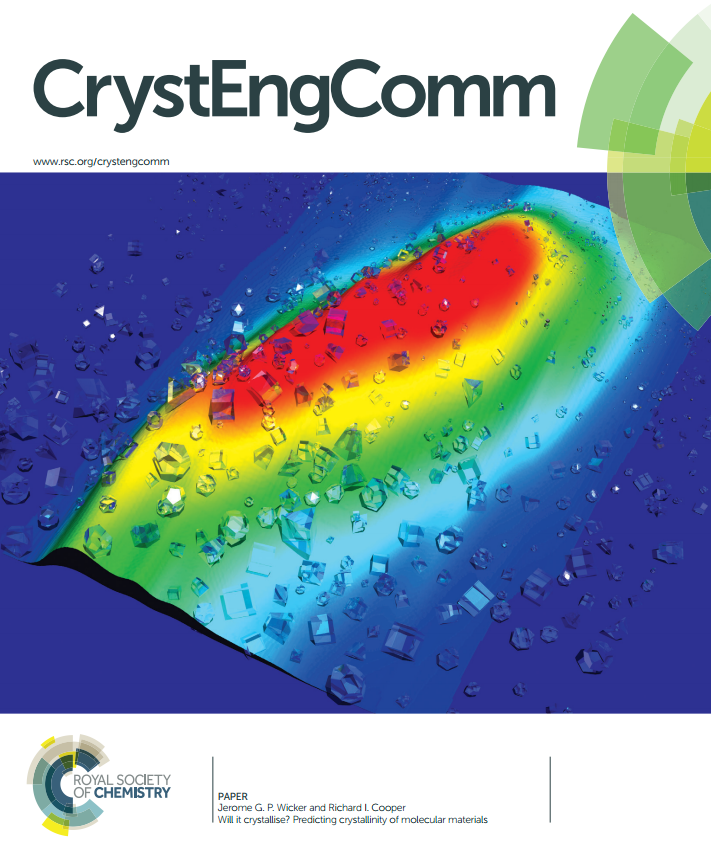 New Talent
Guest Editors: Professor Rahul Banerjee (CSIR-National Chemical Laboratory), Professor Graeme Day (University of Southampton), Professor Tomislav Friščić (McGill University) and Professor Hongjie Zhang (Changchun Institute of Applied Chemistry).
Deadline: 24th December 2015

This themed issue will focus on cutting-edge research covering all aspects of the design and understanding of solid state and crystalline materials – from supramolecular interactions to crystal growth – and it will showcase the excellent work being carried out around the world by emerging members of the academic community.
Are you an emerging member of the academic community with research in this area? If so, we would welcome your contribution.
Form and function of molecular cups and capsules
Guest Editors: Dr Scott Dalgarno (Heriot-Watt University) and Dr Agnieszka Szumna (Institute of Organic Chemistry Polish Academy of Sciences).
Deadline: 1st February 2016

This themed issue will focus on the design, assembly, crystalline structure and properties of supramolecular compounds made from building blocks such as calixarenes, cucurbiturils, cyclodextrins, cryptands and other encapsulating species..
Do you work in the field of solid state molecular capsules? If so, let us know using the link below.
Crystal engineering of composite materials
Guest Editor: Professor Kwangyeol Lee (Korea University).
Deadline: 12th April 2016

This themed issue will focus on crystal engineering of composite materials, particularly in the areas of energy conversion and energy storage, providing insights into the growth behaviour of these complex systems.
The issue will address different aspects of crystal design in/for hybrid materials, such as changes in crystal growth behaviour – namely, changes in morphology or phase, on different supports or by additional components in the system.
Do you work in the field of composite materials? If so, let us know using the link below.
How to submit
All types of manuscript – communications, full papers and Highlights, will be considered for publication. The manuscript should be prepared according to our article guidelines and submitted via our online system.
All manuscripts will be subject to normal peer review and inclusion in the themed issue will be at the discretion of the Guest Editors. Please indicate in your submission the name of the themed issue that you would like to be considered for.
Are you interested in contributing? Contact us for further details