Harnessing light from the sun to drive reactions requires the development of photocatalysts which can both absorb light of the required frequency but also absorb enough of this light to meet the energy demands for the reactions.  To solve this latter problem, silver halide catalysts with silver particles adsorbed on the surface (i.e. AgX@Ag) are a possibility, as these utilise the surface plasmon resonance (SPR) effect to enhance the visible light absorbed.  SPR occurs when electrons from the surface Ag atoms oscillate at the same frequency as the visible light. The degree of oscillation  increases and subsequently increases the energy available to facilitate a chemical reaction.  Unfortunately, forming the AgX@Ag particles can require high temperatures and strong light.
A recent CrystEngComm paper reports a facile synthesis of AgCl@Ag under mild conditions, using the biomaterial agar gel as a matrix.  Diffusion of the reactants is mediated by the matrix and on illumination with visible light, Ag atoms are generated on the surface of the AgCl.  The AgCl@Ag particles produced are in the form of concave cubes.  The authors suggest their mild eco-friendly synthesis method could be used to prepare other functional materials at low cost.

For more details, see the paper:
Biomaterial-assisted synthesis of AgCl@Ag concave cubes with efficient visible-light-driven photocatalytic activity
Pei Hu, Xianluo Hu, Chaoji Chen, Dongfang Hou and Yunhui Huang
CrystEngComm, 2014, DOI: 10.1039/C3CE41925H
________________________________________________________________________________________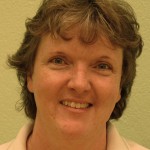 Gwenda Kyd has a PhD in metallocarborane chemistry from the University of Edinburgh.  Other research work includes the spectroscopic study of the structure of glasses and organometallic electron-transfer reactions and the preparation of new inorganic phosphors. Currently she is writing a book on chemicals from plants.