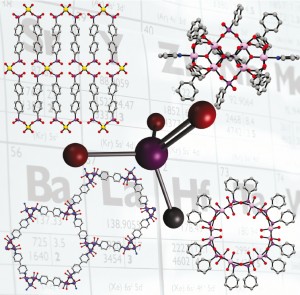 To celebrate the launch of the new RSC Smart Materials Series we've selected another of our books which gives rise to interesting materials applications.
The need for new functional materials has led to an increased interest in metal phosphonates, as they can produce a number of open-framework structures with many potential uses including catalysis, biotechnology and energy applications.
Edited by Abraham Clearfield, Texas A&M University, USA and Konstantinos Demadis, University of Crete, Greece, Metal Phosphonate Chemistry provides a concise summary of the latest developments of the synthesis, structure, properties and applications of the resulting hybrid materials.
With contributions from experts around the world, the book looks at the early history and growth of metal phosphonate chemistry and includes chapters on zirconium phosphonates, metal carboxyphosphonates, magnetic properties of cobalt phosphonates, metal phosphonate MOFs and luminescent metal phosphonate materials.
Find out more about metal phosphonate chemistry – access the content.
Want to know more about other intelligent materials? Read more in RSC Smart Materials.