Environmental Science: Advances is an international and collaborative journal
Collaborations are becoming increasingly important for the environmental sciences. Environmental science doesn't recognize boundaries, requiring interactions from researchers from different disciplines and different backgrounds to address research challenges. As an international journal, Environmental Science: Advances believes that international research enables us to publish and disseminate research findings to different populations, cultures, and regions. Collaborative research is the cornerstone for developing strong relationships and solving global challenges in the environmental sciences.
We are delighted to be sharing with you a selection of international and collaborative work published in the journal:
A baseline survey of potentially toxic elements in the soil of north-west Syria following a decade of conflict
Miassar Alhasan, Abdulkarim Lakmes, Mohammad Gazy Alobaidy, Safwan AlHaeek, Muhammed Assaf, Lorna Dawson, Duncan Pirrie, Ziad Abdeldayem and Jonathan Bridge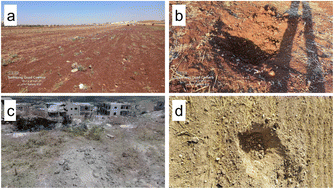 "Advanced materials" and the challenges on the horizon for testing their (eco)toxicity and assessing their hazard
Fazel Abdolahpur Monikh, Willie Peijnenburg, Agnes G. Oomen, Eugenia Valsami-Jones, Vicki Stone, Raine Kortet, Jarkko Akkanen, Peng Zhang, Jukka Kekäläinen, Alena Sevcu and Jussi V.K. Kukkonen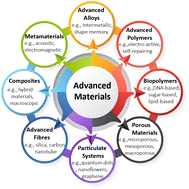 Application of neural network in metal adsorption using biomaterials (BMs): a review
Amrita Nighojkar, Karl Zimmermann, Mohamed Ateia, Benoit Barbeau, Madjid Mohseni, Satheesh Krishnamurthy, Fuhar Dixit and Balasubramanian Kandasubramanian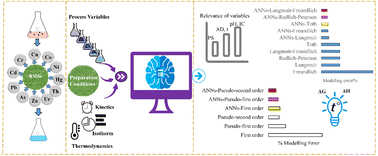 Factors affecting real-world applications of HEPA purifiers in improving indoor air quality
Scott D. Lowther, Wei Deng, Zheng Fang, Douglas Booker, J. Duncan Whyatt, Oliver Wild, Xinming Wang and Kevin C. Jones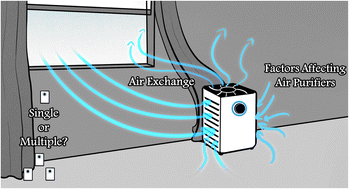 There are many benefits to publishing with Environmental Science: Advances including:
Free Gold Open Access publication – all article processing charges are waived until mid-2024
Rapid times to publication – our average time to decision for peer-reviewed manuscripts is just 41 days†
Flexible article types with no word count restrictions or colour charges
Broad readership: our global audience provides maximum exposure for your work
Publicity on Twitter and WeChat for featured articles
We would be delighted to hear from you if you are interested in submitting to the journal or if you would like any further information. If you are interested in publishing your next paper with us, please reply by return email so that we can send you an invited submission link.