World Water Day is about accelerating change to solve the water and sanitation crisis. Water affects us all and everyone needs to take action. Environmental Science: Advances is committed to publishing research from any discipline related to the environmental sciences, including clean water and sanitation.
This World Water Day, read a collection of research on Sustainable Development Goal (SDG) 6: Clean water and sanitation, published in Environmental Science: Advances.
Fluoride contamination, consequences and removal techniques in water: a review
Shaz Ahmad, Reena Singh, Tanvir Arfin and Krishna Neeti
Environ. Sci.: Adv., 2022,1, 620-661, DOI: 10.1039/D1VA00039J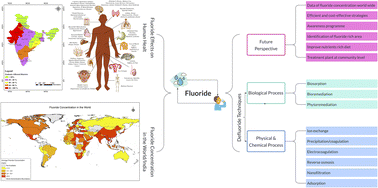 Preparation of two kinds of membranes with reverse wettability from waste masks for continuous oil/water separation
Lianchao Ning, Yi Liu, Yang Luo, Yaxin Han, Longfei Zhang and Ming Zhang
Environ. Sci.: Adv., 2023,2, 473-483, DOI: 10.1039/D2VA00295G

Monitoring of phosphorus discharge in a sewage treatment plant with a phosphate automated analyzer
Adrian Cabo, Susana Gouveia, Claudio Cameselle and Keun-Heon Lee
Environ. Sci.: Adv., 2022,1, 483-490, DOI: 10.1039/D2VA00062H

Review of analytical techniques for arsenic detection and determination in drinking water
Abhijnan Bhat, Tony O Hara, Furong Tian and Baljit Singh
Environ. Sci.: Adv., 2023,2, 171-195, DOI: 10.1039/D2VA00218C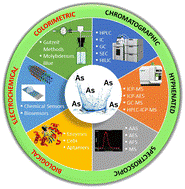 We hope you enjoy reading this collection of articles and if you want to contribute your work to our growing collection on SDG6: Clean water & sanitation, get in contact with our editorial office.