Surfactant-free Synthesis of Metal and Metal oxide Nanomaterials
Surfactant-free synthesis of metal and metal oxide nanomaterials: a perspective
Siavash Iravani
RSC Sustain., 2023,1, 72-82 D2SU00088A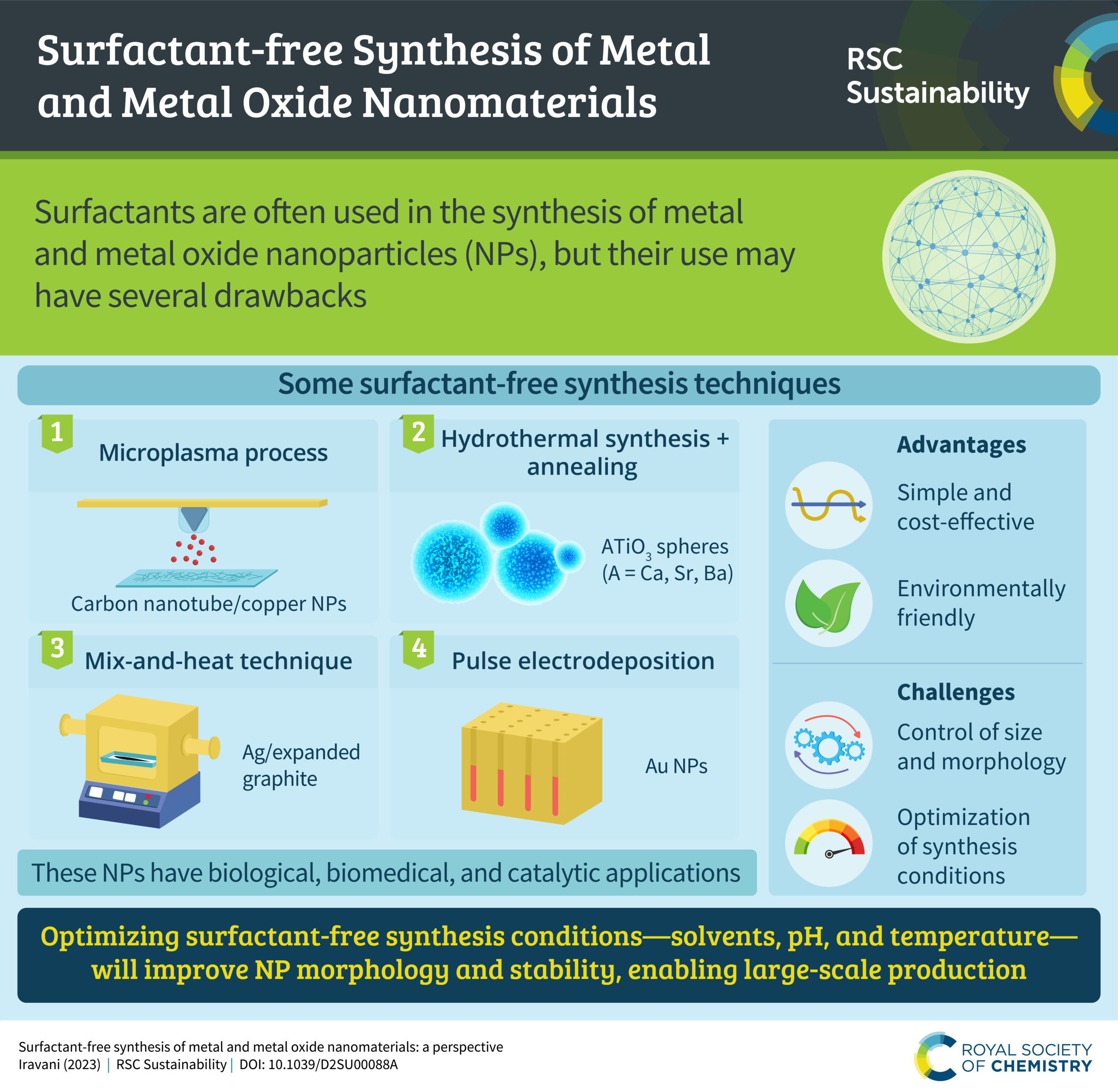 Meet the author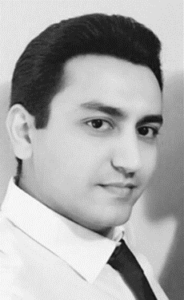 Siavash Iravani (Pharm.D., Ph.D.) has worked on several academic research projects at the Isfahan University of Medical Sciences (Faculty of Pharmacy and Pharmaceutical Sciences), including green and sustainable synthesis of nanomaterials, plant-derived nanostructures, phytochemical analysis, MXenes and their derivatives, carbon-based nanocomposites, drug/gene delivery nanosystems, biomedical engineering, and drug nanoparticles. He has been in the 'World Ranking Top 2% Scientists' list 2021 and 2022. His previous experience, of more than twelve years, centers on drug development and industrial pharmacy in various capacities including research and development, formulation, and quality control. Dr. Iravani has authored over 130 peer-reviewed scientific publications including 18 book chapters and two scientific books.
An interview with the author
What aspect of your work are you most excited about at the moment and what do you find most challenging about your research?
Investigation of sustainable and eco-friendly synthesis methods of nanomaterials with high stability and multifunctionality on an industrial scale, with the benefits of cost-effectiveness, mild reaction conditions, environmentally-benign properties, reduction in energy consumption, and avoid of laborious/complex processes. The main question is whether these strategies can be industrialized or whether it can compete with existing methods or not.
How do you feel about RSC Sustainability as a place to publish research on this topic?
This prestigious journal is a unique platform for growing and advanced research in the field of environmentally-benign and sustainable (nano)technologies, including the prevention or minimization of the generation of hazardous wastes, the elimination or reduction of toxic/hazardous chemical agents, environmentally-benign management of toxic chemicals, and more.
Can you share one piece of career-related advice or wisdom with other, early career scientists?
High effort and perseverance and looking to the future horizon for a world with less pollutants using sustainable and eco-friendly (nano)technologies based on green chemistry for preventing the generation of toxic or hazardous pollutants.