We are delighted to announce a themed collection arising from Symposium N – "Sustainable advanced and multifunctional polymer based materials for sensor and actuators, energy and environmental applications" – at E-MRS Fall Meeting.
Two RSC journals, RSC Sustainability and RSC Applied Polymers, welcome submissions on the following topics:
New advanced sustainable materials processable by additive manufacturing
Advanced materials based on piezoelectric materials for sensors/actuators and biomedical application.
Membranes for environmental remediation.
Advances composites for thermochromic and thermoelectric materials
Binary and ternary composites for energy harvesting and storage.
Novel approaches for porous lightweight materials
Multifunctional coatings for self-sensing, self-cleaning and self-healing applications
Sustainable materials for printed electronics
Advanced magnetically responsive multifunctional materials
Sustainable composites based on natural and biopolymers.
Advanced characterization techniques for these materials, including in situ and operando techniques.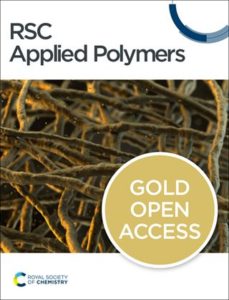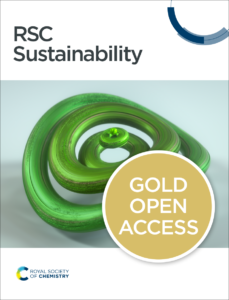 RSC Sustainability is a dedicated forum for scientists developing new sustainable technologies, or finding cleaner chemical solutions. The journal welcomes research from all subject areas that are dedicated to solving sustainability challenges for a better, greener future.
RSC Applied Polymers is a journal focused on the application of polymers, both natural and synthetic, including experimental and computational studies. The journal serves as a premier cross-disciplinary platform for scientific research that leverages polymeric materials in a range of applications, welcoming high-impact advances made possible with polymers across materials, biology, energy applications, and beyond.
The submission deadline to have your manuscript included is 31st March 2024. To express your interest in contributing to the collection, please contact Jon Ferrier in the editorial office (RSCSus-rsc@rsc.org). When submitting your paper, please quote XXSusAMP24 in Comments to the Editor on submission.
To submit a manuscript to RSC Sustainability: https://mc.manuscriptcentral.com/RSCSus
To submit a manuscript to RSC Applied Polymers: https://mc.manuscriptcentral.com/rscapplpolym