One of the unique features of RSC Sustainability is that all manuscripts should include a Sustainability Spotlight statement (120 words maximum) that should categorically state the sustainable advance of the work and how it aligns with the UN's Sustainable Development Goals. This statement should be different from the abstract and set the work in a broader context regarding sustainability. It should aim to answer the following questions.
What is the situation and why is it important to address/understand this?
What is the sustainable advancement of the work?
Which UN SDG(s) does the work align with?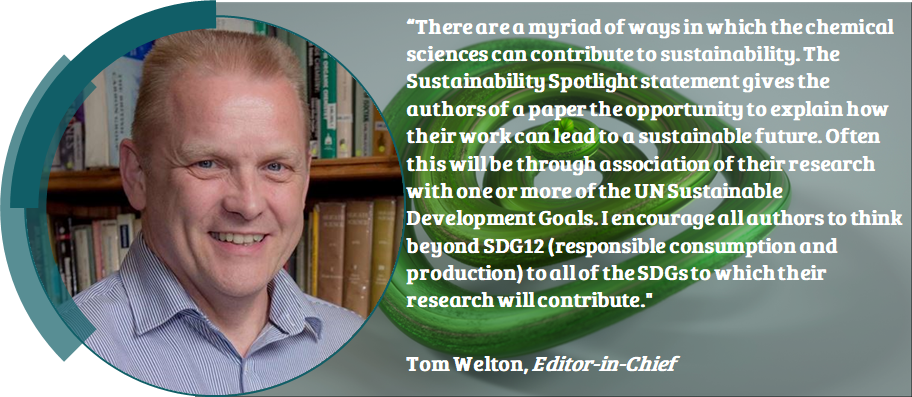 This statement will be seen by the reviewers and will help ascertain the relevance of the article for a broad but technical audience and authors should use it to show that they have given serious consideration to problems that are sustainable in nature. If the paper is accepted this statement will also be published. Manuscripts cannot be reviewed without this statement
Examples can be found in our recent publications. An excellent example of our Sustainable Spotlight statements can be found in James Clark's work on depolymerising polyethylene. Read the article and its Sustainable Spotlight statement here (and below).