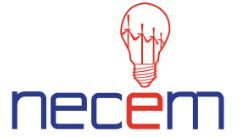 The NECEM International Conference on Energy Materials and Interfaces was held at Newcastle University from Monday 29th July to Thursday 1st August.
Energy & Environmental Science (EES) and Sustainable Energy & Fuels (SEF) sponsored a poster prize each for the event. Both poster prizes were presented to the winners by the Royal Society of Chemistry's, Carri Cotton.
The EES prize was awarded to David Alejandro Palacios Gomez and the SEF was awarded to Wei-Hsiang Lin. Congratulations to both winners.