Sustainable Energy & Fuels Editorial Board members David Mitlin and Xinchen Wang have been recognized as 2021 ClarivateTM Highly Cited Researchers.
David Mitlin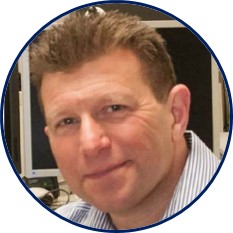 Dr David Mitlin is a David Allen Cockrell Endowed Professor at the Walker Department of Mechanical Engineering, The University of Texas at Austin. Prior to that, he was a Professor and General Electric Chair at Clarkson University, and an Assistant, Associate and full Professor at the University of Alberta. Dr. Mitlin has published about 150 peer-reviewed journal articles on various aspects of energy storage and conversion materials. This work is cited at near 2000 times per year. Dr. Mitlin holds 5 granted U.S. patents and 9 more pending full applications, with all of them licensed currently or in the past. He has presented 125 invited, keynote and plenary talks at various international conferences. Dr. Mitlin is an Associate Editor for Sustainable Energy and Fuels, a Royal Society of Chemistry Journal focused on renewables. Dave received a Doctorate in Materials Science from U.C. Berkeley in 2000, M.S. from Penn State in 1996, and B.S. from RPI in 1995. He grew up in upstate NY and in southern CT.
Read his recent research:
Selenium infiltrated hierarchical hollow carbon spheres display rapid kinetics and extended cycling as lithium metal battery (LMB) cathodes
J. Mater. Chem. A, 2021,9, 18582-18593
https://doi.org/10.1039/D1TA04705A
Lithium-activated SnS–graphene alternating nanolayers enable dendrite-free cycling of thin sodium metal anodes in carbonate electrolyte
Energy Environ. Sci., 2021,14, 382-395
https://doi.org/10.1039/D0EE02423F
Xinchen Wang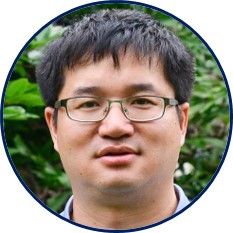 Professor Xinchen Wang obtained his BSc and MSc at Fuzhou University and acquired his PhD at The Chinese University of Hong Kong.  He began his Professorship at Fuzhou University at 2005 and in 2006 moved to The University of Tokyo as a JSPS Postdoctoral fellow. Professor Wang later attended the Max Planck Institute of Colloids and Interfaces in Germany as an Alexander von Humboldt Research Fellow, where he held the role of group leader between 2008 and 2012. He is currently the Director of the State Key Laboratory of Photocatalysis on Energy and Environment and the Dean of the College of Chemistry at Fuzhou University, China. Professor Wang has published more than 300 peer-reviewed papers in the fields of catalysis and photocatalysis.
Read his recent research:
H2 and CH4 production from bio-alcohols using condensed poly(heptazine imide) with visible light
J. Mater. Chem. A, 2021, Advance Article
https://doi.org/10.1039/D1TA08578F
Boron carbonitride photocatalysts for direct decarboxylation: the construction of C(sp3)–N or C(sp3)–C(sp2) bonds with visible light
Green Chem., 2021,23, 3945-3949