We are delighted to welcome David Mitlin and Nam-Gyu Park as Sustainable Energy & Fuels Associate Editors.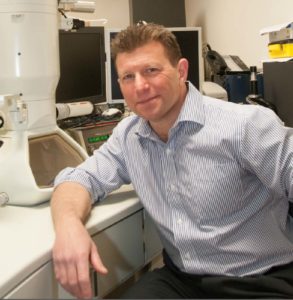 David Mitlin, Clarkson University, USA
David Mitlin is a Professor and General Electric Chair at Clarkson University, USA. Dr. Mitlin's appointment is jointly in the Departments of Chemical & Biomolecular Engineering and Mechanical Engineering. Prior to that, Dr. Mitlin was an Assistant, Associate and full Professor at the University of Alberta, Canada. He received a Doctorate in Materials Science from U.C. Berkeley in 2000, and was a Directors Funded Post Doctoral Fellow at Los Alamos National Laboratory. Dr. Mitlin has published over 130 peer-reviewed journal articles primary on various aspects of energy storage and conversion, with a major emphasis on applied TEM for microstructure – properties relations. He holds 4 granted patents 3 of which are licensed, and has presented around 100 invited, keynote or plenary talks. He has supervised and graduated 14 Ph.D. students, 6 M.S. students and 8 post docs.
Nam-Gyu Park, Sungkyunkwan University, South Korea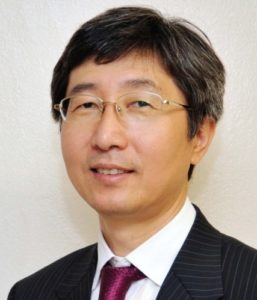 Nam-Gyu Park is professor and SKKU-Fellow at School of Chemical Engineering and adjunct professor at Department of Energy Science, Sungkyunkwan University. He received his B.S., M.S. and Ph.D. from Seoul National University in 1988, 1992 and 1995, respectively. He worked at ICMCB-CNRS, France, from 1996 to 1997 and at National Renewable Energy Laboratory, USA, from 1997 to 1999 as postdoctoral researchers. He worked as Director of Solar Cell Research Center at Korea Institute of Science and Technology (KIST) from 2005 to 2009 and as a principal scientist at Electronics and Telecommunications Research Institute (ETRI) from 2000 to 2005 before joining Sungkyunkwan University as a full professor in 2009. He has been doing researches on high efficiency mesoscopic solar cells including perovskite solar cell and dye-sensitized solar cell since 1997. He is pioneer in solid state perovskite solar cell, which was first developed in 2012. He received awards, including Scientist Award of the Month (MEST, Korea), KyungHyang Electricity and Energy Award (KEPCO, Korea), KIST Award of the Year (KIST, Korea) and Dupont Science and Technology Award (Dupont Korea), SKKU fellowship, and MRS Outstanding Research Award (MRS, Boston), WCPEC Paper Award (Kyoto, Japan), Hamakawa Award of PVSEC (Busan, Korea) and KAST Engineering Award (KAST, Korea). He published over 220 peer-reviewed scientific papers, including Science, Nature Materials, Nature Nanotechnology, Nature Energy and Nature Communications, 80 patent applications, 1 book editor, 7 book chapters. He received H-index of 66 as of January, 2017.