Professor Wei Gao joins the Associate Editor team
Welcome to Sensors & Diagnostics!
We are delighted to welcome Professor Wei Gao, California Institute of Technology, USA, as a new Associate Editor for Sensors & Diagnostics.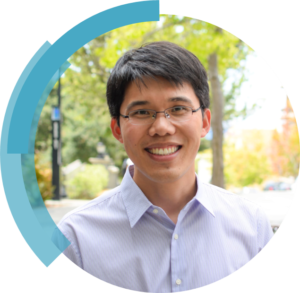 "Sensing and diagnostics is an exciting topic that has close links to the health and the life of everyone. The development of this field could lead to a better future of human beings. I am excited that I could be a player and contributor to push this field forward."
Wei Gao is an Assistant Professor of Medical Engineering in the Division of Engineering and Applied Science at the California Institute of Technology and a Heritage Medical Research Institute (HMRI) Investigator. He received his PhD in Chemical Engineering at the University of California, San Diego in 2014 as a Jacobs Fellow and an HHMI International Student Research Fellow. From 2014-2017, he was a postdoctoral fellow in the Department of Electrical Engineering and Computer Sciences at the University of California, Berkeley.
He is a recipient of a Pittsburgh Conference Achievement Award, an Office of Naval Research (ONR) Young Investigator Award, a Sloan Research Fellowship, a 3M Non-Tenured Faculty Award, an IEEE EMBS Early Career Achievement Award, an IEEE Sensor Council Technical Achievement Award, an MIT Technology Review 35 Innovators Under 35, and an ACS Young Investigator Award (Division of Inorganic Chemistry). He is a Highly Cited Researcher (Web of Science), a World Economic Forum Young Scientist, a member of Global Young Academy, and a National Academy of Engineering's US Frontiers of Engineering Symposium alumnus. His research interests include wearable biosensors, digital medicine, micro/nanorobotics, bioelectronics, and nanomedicine.
"I choose to work on the development of wearable biosensors as I believe these devices could play a crucial role in future personalized healthcare by continuously collecting data from the human body and providing early warning of abnormal health conditions for timely intervention. As most commercially available health monitors only focus on tracking physical parameters such as heart rate, there is a clear gap for developing wearable biosensors that can collect chemical or molecular information about human health."
Read some of Wei's recent papers below.
Wearable electrochemical biosensors in North America
Jihong Min, Juliane R. Sempionatto, Hazhir Teymourian, Joseph Wang, Wei Gao
Biosensors & Bioelectronics., 2021, 172, 112750
Medical micro/nanorobots in complex media
Zhiguang Wu, Ye Chen, Daniel Mukasa, On Shun Pak and Wei Gao
Chem. Soc. Rev., 2020, 49, 8088-8112
A nanozyme tag enabled chemiluminescence imaging immunoassay for multiplexed cytokine monitoring
Yihong Zhong, Xiao Tang, Juan Li, Qingchun Lan, Lingfeng Min, Chuanli Ren, Xiaoya Hu, Rebeca M. Torrente-Rodríguez, Wei Gao and Zhanjun Yang
Chem. Commun., 2018, 54, 13813-13816
Please join us in welcoming Professor Gao to Sensors & Diagnostics.
---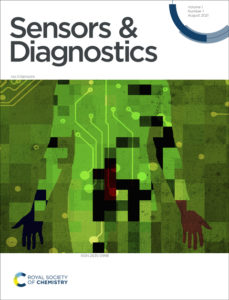 With a broad scope covering physical, chemical and bio sensors as well as sensor devices and systems, Sensors & Diagnostics journal will be the Royal Society of Chemistry's gold open access home for high impact sensors research.
The journal will complement our existing journal Lab on a Chip, allowing it to retain its strong focus on microfluidics and miniaturised devices. Article processing charges will be waived until mid-2024.