We are pleased to announce a new desktop seminar to recognise the Sensors & Diagnostics Outstanding Paper Award winners for 2022, Professor Omar Azzaroni, Waldemar A. Marmisollé, Gonzalo E. Fenoy, and Wolfgang Knoll.
Join Professor Omar Azzaroni and Sensors & Diagnostics Associate Editor Professor Carlos D. Garcia as they present their latest research. This 60-minute seminar will allow researchers of all professional levels to connect and share ideas and ask questions.
If you're interested in the seminar but can't make the date, register your interest and we'll send you a link to the recording afterwards.
Tuesday 14 November 2023, 1200 GMT
Professor Omar Azzaroni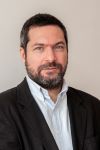 Universidad Nacional de La Plata, Argentina
Title: "Highly sensitive urine glucose detection with graphene field-effect transistors functionalized with electropolymerized nanofilms"
Professor Carlos D. Garcia
Clemson University, United States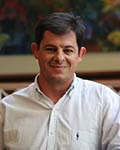 Title: "Out of the furnace: transforming paper into electrochemical sensors"