Welcome to Sensors & Diagnostics!
Our Editors in Chief Sabine Szunerits and Xueji Zhang are delighted to announce and introduce Sahika Inal as an Editorial board member!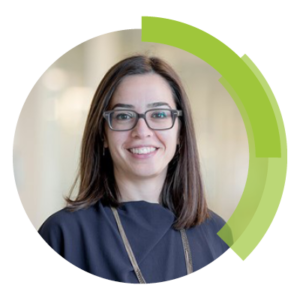 Sahika Inal is an Associate Professor of Bioengineering with affiliations in Electrical Engineering and Materials Science and Engineering at King Abdullah University of Science and Technology (KAUST). She has a B.Sc. degree in Textile Engineering from Istanbul Technical University (Turkey), an M.Sc. in Polymer Science, and a Ph.D. in Experimental Physics, both from the University of Potsdam (Germany). She completed her postdoctoral training at the Center of Microelectronics of Provence of the Ecole Nationale Supérieure des Mines de Saint-Étienne (France). Her expertise is in polymer science and bioelectronic devices, particularly in the photophysics of conjugated polymers, characterization of polymer films and the design of biosensors and actuators. Since 2016, Inal lab at KAUST exploits the functionalities of organic electronic materials, investigates ionic/electronic charge transport, and designs electronic devices that record/stimulate biological signals. Sahika is a Fellow of the Royal Society of Chemistry and has received recognitions including ACS PMSE Young Investigator Award 2022, Beilby Medal and Prize 2022, 2022 WCC Rising Star (ACS), and shortlisted for the Nature Research Awards for Inspiring Women in Science in 2021. She is the author of 97+ publications and her work has been cited more than 7800 times.
Please join us in extending a warm welcome to Professor Sahika Inal as a member of the Sensors and Diagnostics Editorial Board!
Sensors and Diagnostics, a new open access journal where we highlight emerging research on physical, chemical and bio sensors, as well as sensor devices and systems.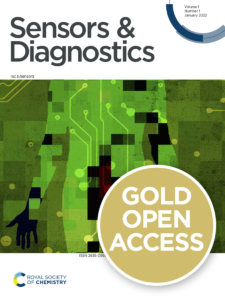 Sensors and Diagnostics  is open for submissions. Find out more on the journal webpage, sign up for email alerts or submit your manuscript now.