Professor Mei Tian joins the Associate Editor team
Welcome to Sensors & Diagnostics!
We are delighted to welcome Professor Mei Tian, Fudan University, China, as a new Associate Editor for Sensors & Diagnostics.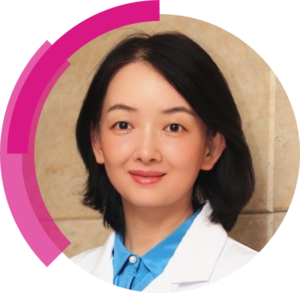 Professor Mei Tian is a Distinguished Professor of Fudan University. She has over 20 years post-MD training and practice in radiology, nuclear medicine and molecular imaging.
Prof. Tian's group focuses on molecular imaging with a particular emphasis on major human diseases. Her current research interests include human phenomics and cross-scale, multimodality, molecular imaging of cancer and neuropsychiatric disorders.
She has made innovative and original contributions to the field of medical imaging, published over 100 papers in international journals, and won scholastic awards, such as the Changjiang Distinguished Professor Scholar, National Distinguished Young Scientist Grant, National Women Scientist Award, and other scientific awards from the RSNA, ASCO, et al. for her extraordinary accomplishments.
Prof. Tian is a Fellow of the World Molecular Imaging Society (WMIS) and in 2020 was elected as the new President of the World Molecular Imaging Society (WMIS). She is serving as the editorial consultant of the Lancet and is an associate editor for 4 other journals including the official journals of the European Association of Nuclear Medicine, Society of Nuclear Medicine and Molecular Imaging, Japanese Society of Nuclear Medicine, and the China Society of Science and Technology.
Read some of Mei's recent papers below.
A Targeted Nanosystem for Detection of Inflammatory Diseases via Fluorescent/Optoacoustic Imaging and Therapy via Modulating Nrf2/NF-κB Pathways
Juan Ouyang, Lihe Sun, Jiayue Pan, Zhuo Zeng, Cheng Zeng, Fang Zeng, Mei Tian and Shuizhu Wu
Small, 2021, 17, 2102598
Bioinspired Tumor Calcification Enables Early Detection and Elimination of Lung Cancer
Jicheng Wu, Yanni Chen, Jinxia Xin, Jiale Qin, Weizeng Zheng, Shuaishuai Feng, Chongran Sun, Mei Tian, Zhimin Lu and Ben Wang
Adv. Funct. Mater., 2021, 31, 2101284
Recent advances in thermo-sensitive hydrogels for drug delivery
Yibin Yu, Yi Cheng, Junye Tong, Lei Zhang, Yen Wei and Mei Tian
Mater. Chem. B, 2021, 9, 2979-2992
Please join us in welcoming Professor Tian to Sensors & Diagnostics.
---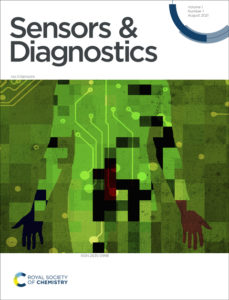 With a broad scope covering physical, chemical and bio sensors as well as sensor devices and systems, Sensors & Diagnostics journal will be the Royal Society of Chemistry's gold open access home for high impact sensors research.
The journal will complement our existing journal Lab on a Chip, allowing it to retain its strong focus on microfluidics and miniaturised devices. Article processing charges will be waived until mid-2024.