Professor Lisa Hall joins the Associate Editor team
Welcome to Sensors & Diagnostics!
We are delighted to welcome Professor Lisa Hall, University of Cambridge, UK, as a new Associate Editor for Sensors & Diagnostics.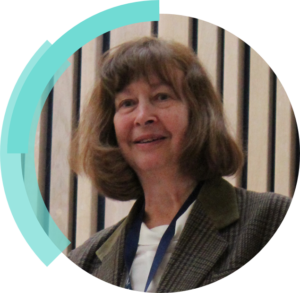 "[I'm looking forward to] encouraging publication of exciting new innovation in diagnostics. Seeing new elements coming together from novel materials, unexpected device designs and signal transduction sometimes taken to new levels with machine learning and solving real sensing challenges."
Professor Hall is head of Cambridge Analytical Biotechnology. Her work is focused on understanding how biology and synthetic biology can interface with electronic, mechanical, and optical systems and new ways to answer fundamental and applied questions concerning new measurement regimes. Lisa's PhD from the University of London was in electrochemistry but her research has recognised that the dynamics of the whole system, from molecular signalling to transduction and data manipulation technologies, are integral to sensing and diagnostics and require an interdisciplinary approach, adopting methods from biotechnology, engineering, chemistry physics and mathematics.
"I love the challenge of research and bringing different disciplines together to solve problems. Sensors & Diagnostics needs to consider the dynamics of the whole system, from molecular signalling to transduction technologies and data analysis. This requires an interdisciplinary approach."
Prof. Hall has been a pioneer in education and a champion of young researchers in analytical biotechnology. Her textbook, Biosensors, was the first to target understanding of the underlying principles of Biosensors, she received the gold medal from the RSC Analytical Division in 2005 and she has been a role model for women in science: she was the first female professor and Vice President of Queens' College Cambridge.  She has also served as Head of Chemical Engineering and Biotechnology, University of Cambridge. Her service on numerous committees has been directed towards equality of opportunity and adding value to education and to promoting sensors and diagnostics. This has included the National Institute for Health & Clinical Excellence (NICE) Diagnostics Advisory Committee; she was awarded a CBE in the Queen's birthday honours list in 2015 for her services to Higher Education and to Sport for the Disabled, recognising her broader public service throughout her career.
"My focus has evolved over the past 25 years and I'm presently very interested in finding new solutions for sensors that can be manufactured in low income countries using locally resourced materials."
Read some of Lisa's recent papers below.
Design and model for 'falling particle' biosensors
Cassi J Henderson, Etienne Rognin, Elizabeth A. H. Hall and Ronan Daly
Sens Actuators, B Chem, 2021, 329, 129088
A Biosilification Fusion Protein for a 'Self-immobilising' Sarcosine Oxidase Amperometric Enzyme Biosensor
Si Chen and Elizabeth A. H. Hall
Electroanalysis, 2020, 32, 874-884
Upconversion nanoparticles for sensing pH
Evaline S. Tsai, Sandy F. Himmelstoß, Lisa M. Wiesholler, Thomas Hirsch and Elizabeth A. H. Hall
Analyst, 2019, 144, 5547-5557
Please join us in welcoming Professor Hall to Sensors & Diagnostics.
---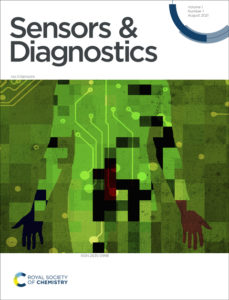 With a broad scope covering physical, chemical and bio sensors as well as sensor devices and systems, Sensors & Diagnostics journal will be the Royal Society of Chemistry's gold open access home for high impact sensors research.
The journal will complement our existing journal Lab on a Chip, allowing it to retain its strong focus on microfluidics and miniaturised devices. Article processing charges will be waived until mid-2024.