Dr Ilka Engelmann joins the Associate Editor team
Welcome to Sensors & Diagnostics!
We are delighted to welcome Dr Ilka Engelmann, University of Lille, France, as a new Associate Editor for Sensors & Diagnostics.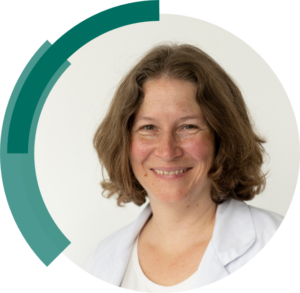 "We need diagnostic methods to become quicker, more affordable and easier to perform whilst conserving high sensitivity and specificity. I became associate editor because I believe that the journal [Sensors & Diagnostics] can make a relevant contribution to this aim."
Ilka Engelmann received her degree in medicine in 2000 and her thesis degree in 2001 in Freiburg, Germany. She performed her medical specialist training in in Nürnberg, Tübingen, and Hannover, Germany, and received her specialist degree in "microbiology, virology and epidemiology of infections" in 2007. She undertook postdoctoral research at the Centre d'Immunologie de Marseille-Luminy, France, from 2008 to 2011. Since September 2011, she is associate professor in virology at the University of Lille and staff virologist at Lille University Hospital, France. She developed a specific research interest in biomarkers and novel diagnostic methods for viral infections as well as the role of microRNAs in viral infections.
Read some of Ilka's recent papers below.
A mask-based diagnostic platform for point-of-care screening of Covid-19
John Daniels, Shekhar Wadekar, Ken DeCubellis, George W. Jackson, Alexander S. Chiu, Quentin Pagneux, Hiba Saada, Ilka Engelmann, Judith Ogiez, Delphine Loze-Warot, Rabah Boukherroub, Sabine Szunerits
Biosensors and Bioelectronics, 2021, 192, 113486
Preanalytical Issues and Cycle Threshold Values in SARS-CoV-2 Real-Time RT-PCR Testing: Should Test Results Include These?
Ilka Engelmann*, Enagnon Kazali Alidjinou, Judith Ogiez, Quentin Pagneux, Sana Miloudi, Ilyes Benhalima, Mahdi Ouafi, Famara Sane, Didier Hober, Alain Roussel, Christian Cambillau, David Devos, Rabah Boukherroub, and Sabine Szunerits*
ACS Omega, 2021, 6, 10, 6528–6536
Please join us in welcoming Dr Engelmann to Sensors & Diagnostics.
---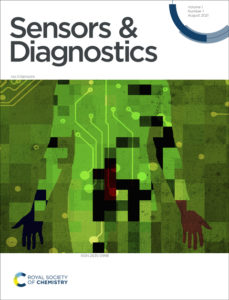 With a broad scope covering physical, chemical and bio sensors as well as sensor devices and systems, Sensors & Diagnostics journal will be the Royal Society of Chemistry's gold open access home for high impact sensors research.
The journal will complement our existing journal Lab on a Chip, allowing it to retain its strong focus on microfluidics and miniaturised devices. Article processing charges will be waived until mid-2024.