Professor Quan Yuan joins the Associate Editor team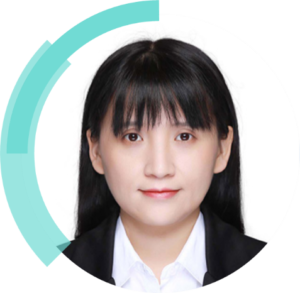 We are delighted to welcome Professor Quan Yuan, Hunan University, China, as a new Associate Editor for Sensors & Diagnostics.
Dr. Quan Yuan is a full professor at Hunan University in China. She received her BS degree from Wuhan University in 2004 and PhD degree from Peking University in 2009. Later, she continued her postdoctoral research in University of Florida. Dr. Yuan's group focuses on developing functional nanomaterials for applications in biosensing. The practical usage of the developed nanomaterials for disease diagnosis is the ultimate goal of Dr Yuan's group. Dr. Yuan has authored over 100 high-quality papers. She was also invited to attend many international conferences to exchange ideas with scientists on the cutting edge of material research in China, USA, Singapore, Poland, Australia etc. Dr. Yuan has received many academic awards including: the National Science Fund for Distinguished Young Scholars in 2019, Periodic Table of Younger Chemist by IUPAC in 2019, Nano Research Young Innovators Award in 2018, etc.
Read some of Quan's recent papers below.
Chemically modified nucleic acid biopolymers used in biosensing
Lei Zhang, Yanbing Yang, Jie Tan and Quan Yuan
Mater. Chem. Front., 2020, 4, 1315-1327
Enhancement of long-lived luminescence in nanophosphors by surface defect passivation
Linna Fu, Jie Wang, Na Chen, Qinqin Ma, Danqing Lu and Quan Yuan
Chem. Commun., 2020, 56, 6660-6663
Electronic structure engineering and biomedical applications of low energy-excited persistent luminescence nanoparticles
Qiaosong Lin, Zhihao Li, Chenhui Ji and Quan Yuan
Nanoscale Adv., 2020, 2, 1380-1394
Please join us in welcoming Professor Yuan to Sensors & Diagnostics.
---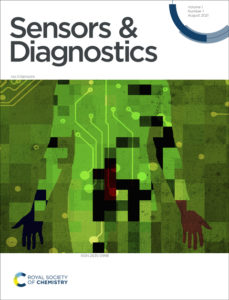 With a broad scope covering physical, chemical and bio sensors as well as sensor devices and systems, Sensors & Diagnostics journal will be the Royal Society of Chemistry's gold open access home for high impact sensors research.
The journal will complement our existing journal Lab on a Chip, allowing it to retain its strong focus on microfluidics and miniaturised devices. Article processing charges will be waived until mid-2024.