Professor Xueji Zhang joins as co-Editor-in-Chief
Welcome to Sensors & Diagnostics!
We are delighted to welcome Professor Xueji Zhang, Shenzhen University, China, as co-Editor-in-Chief of Sensors & Diagnostics.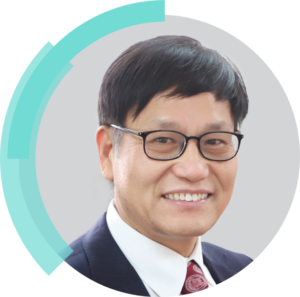 Dr. Xueji Zhang is vice president of Shenzhen University and Professor at the School of Biomedical Engineering, China. He received his BSc and PhD from Wuhan University in 1989 and 1994 respectively. His postdoctoral work was completed at the National Institute of Chemistry, Slovenia, the Swiss Federal Institute of Technology, Zurich and New Mexico State University, Last Cruces, USA, from 1995-1999. He was a research scientist, a senior scientist, a chief scientist, Vice President and Senior Vice President at World Precision Instruments, Inc., USA, until 2010, when he joined the University of Science & Technology Beijing as National Chair Professor. His research interests span the disciplines of chemistry, biology, materials and medicine, with an emphasis on studies of biosensing, biomedicine and biomaterials. His lab focuses on the development of novel biosensors, artificial intelligence sensors, tools and devices to study free radicals, cancer biomarkers, profiling changes in animals or humans associated with diseases, and exploiting this information for the development of diagnostic and therapeutic approaches. In addition, his group investigates drug delivery, new energy and natural medicines. He serves as the co-Editor in Chief of Sensors & Diagnostics and has been an editorial member of 24 international journals. He has received numerous national and international awards and honors including: Member of the Russian Academy of Engineering; Fellow of the American Institute for Medical & Bioengineering; Fellow of the Royal Chemical Society; a National Innovation Award in China; Scientist of the Year in China, and Simon Fellow of ICSC-World Lab.
The impact of his work is documented in over 180 granted patents, about 500 peer-reviewed journal papers with >26,000 citations, 8 books, and over 150 keynote/invited lectures and seminars at national and international conferences and institutions. His work is also closely tied to industry and government, for which he has licensed a few biosensing technologies and affected some government regulations.
Read some of his recent publications below.
Chem. Commun., 2020,56, 6636-6639
Chem. Soc. Rev., 2021,50, 3656-3676
Please join us in welcoming Professor Zhang to the Sensors & Diagnostics team.
---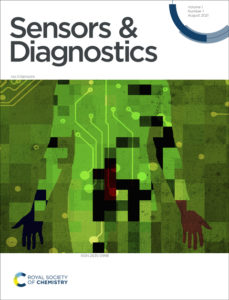 With a broad scope covering physical, chemical and bio sensors as well as sensor devices and systems, Sensors & Diagnostics journal will be the Royal Society of Chemistry's gold open access home for high impact sensors research.
The journal will complement our existing journal Lab on a Chip, allowing it to retain its strong focus on microfluidics and miniaturised devices. Article processing charges will be waived until mid-2024.