Faraday Discussions is pleased to sponsor the upcoming Symposium in memory of Ahmed Zewail: Ultrafast molecular sciences by femtosecond photons and electrons which will take place at the ACS Division Of Physical Chemistry 256th National Meeting in Boston, MA from 19-23 August 2018.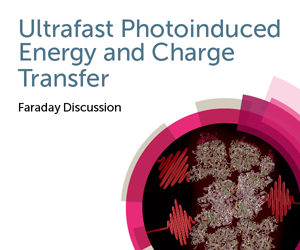 This special symposium in memory of the late Ahmed Zewail includes 44 invited and 4 contributed talks on the most recent advances in Femtoscience, including theory and experiments. Topics include reaction dynamics in gas, liquid, and at interfaces, charge transfer processes, primary processes in biology, and electron dynamics with ultrafast diffraction and imaging. These studies are now possible, thanks to developments in mid-IR, Vis, UV, X-Ray, and electron pulses with durations on the femtosecond and attosecond timescales, many of which were pioneered by Ahmed Zewail.
The topic is closely related to the Faraday Discussion in Ventura, California in April 2019 on Ultrafast Photoinduced Energy and Charge Transfer, co-Chaired by Mike Ashfold (University of Bristol) and Steve Bradforth (University of Southern California).
Enquiries regarding the symposium in Boston should be directed to the organisers: Dongping Zhong, The Ohio State University (zhong.28@osu.edu) or Marcos Dantus, Michigan State University (dantus@chemistry.msu.edu)