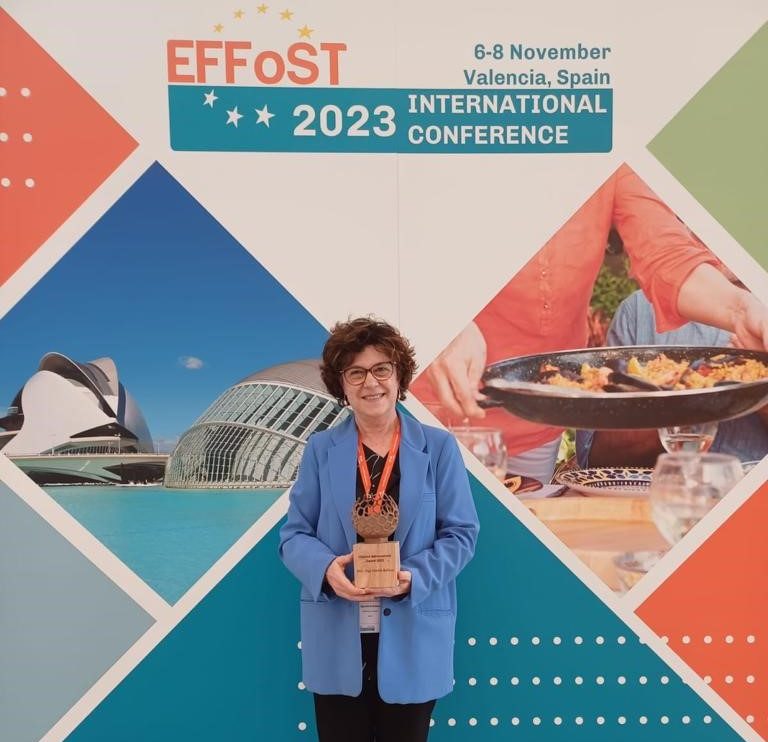 Olga Martín-Belloso, Advisory Board member for Sustainable Food Technology, was honoured with the Lifetime Achievement Award at the European Federation of Food Science and Technology (EFFoST) Annual Conference last week in Valencia. Professor Martín-Belloso is a Food Technology professor at the Universitat de Lleida (UdL) and the Principal Investigator of Agrotecnio's Novel Technologies for Food Processing research group.
Every year, the EFFoST hosts an international conference that brings together academics, engineers, policymakers, professionals, and students from a variety of food-related sectors. The University of Valencia and the Institute of Agrochemistry and Food Technology (IATA-CSIC) hosted this year's event. The 2023 conference was the 37th edition and focused on Sustainable Food and Industry 4.0: Towards the 2030 Agenda.
During the EFFoST 2023 closing ceremony, Olga Martín-Belloso received the Lifetime Achievement Award in recognition of her remarkable leadership, vision, and pioneering work in research on the development of safe and healthy new food products using new methodologies. This distinguished award is granted to those whose lifetime work has significantly contributed to the advancement of European food science and technology skills.
Join us to congratulate Prof. Olga Martín- Belloso!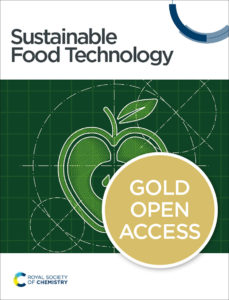 Sustainable Food Technology is open for submissions. Find out more on the journal webpage, sign up for email alerts or submit your manuscript now.