We are delighted to welcome Professor Rebecca Melen, Cardiff University, UK, as an Associate Editor for EES Catalysis, a new open access journal publishing high-quality high quality research on energy and environmental catalysis.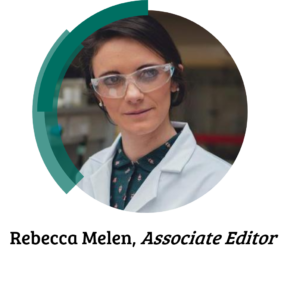 Learn more about our new Associate Editor
Rebecca Melen studied for her undergraduate and PhD degrees at the University of Cambridge, completing her PhD in 2012 with Prof. Wright. Following postdoctoral studies with Prof. Stephan in Toronto and with Prof. Gade in Heidelberg, she took up a position at Cardiff University in 2014, where she is now a professor in inorganic chemistry.
Her research interests lie in main group chemistry and the applications of main group Lewis acids in synthesis and catalysis.
Find out more about Professor Melen on our webpage.
Read some of her recent papers below:
Chemo- and regio-selective amidation of indoles with isocyanates using borane Lewis acids
Ayan Dasgupta, Michael G. Guerzoni, Nusaybah Alotaibi, Yara van Ingen, Kaveh Farshadfar, Emma Richards, Alireza Ariafard, and Rebecca L. Melen
Catal. Sci. Technol., 2022, 12, 5982-5990
Borane catalysed cyclopropenation of arylacetylenes
Katarina Stefkova, Matthew J. Heard, Ayan Dasgupta, and Rebecca L. Melen
Chem. Commun., 2021, 57, 6736-6739
EES Catalysis is open for submissions. Find out more on the journal webpage, sign up for email alerts or submit your manuscript now.
Please join us in welcoming Professor Melen to EES Catalysis.