We are delighted to welcome Professor Susan Habas from the National Renewable Energy Laboratory (NREL), USA, as an Associate Editor for EES Catalysis, a new open access journal publishing high-quality research on energy and environmental catalysis.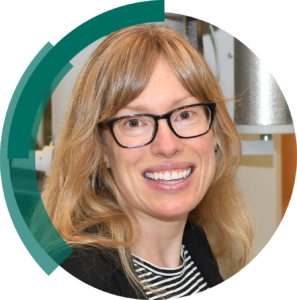 Learn more about our new Associate Editor
Susan Habas is a Senior Scientist and Distinguished Member of Research Staff in the Catalytic Carbon Transformation and Scale-up Center at the National Renewable Energy Laboratory (NREL). She received her Ph.D. in Chemistry from the University of California, Berkeley with Prof. Peidong Yang in 2008. Following her postdoctoral research at Lawrence Berkeley National Laboratory and NREL, Susan joined the NREL research staff in 2012. Her current work focuses on the development of innovative catalysts for selective transformations of renewable and waste carbon sources to fuels and chemicals.
Her interests include the design and synthesis of nanostructured catalysts with tailored surface chemistry, continuous flow methods for scalable synthesis and discovery of catalytic materials, and non-thermal plasma catalysis. She is a Principal Investigator in the Chemical Catalysis for Bioenergy Consortium, leading a multi-national laboratory effort to advance new synthetic approaches and operando characterization capabilities for catalytic systems.
Read one of Susan's papers published by RSC below:
An investigation into support cooperativity for the deoxygenation of guaiacol over nanoparticle Ni and Rh2P
Michael B. Griffin, Frederick G. Baddour, Susan E. Habas, Connor P. Nash, Daniel A. Ruddy and Joshua A. Schaidle 
Catal. Sci. Technol., 2017,7, 2954-2966
Please join us in welcoming Professor Habas to EES Catalysis.
EES Catalysis is open for submissions. Find out more on the journal webpage, sign up for email alerts or submit your manuscript now.