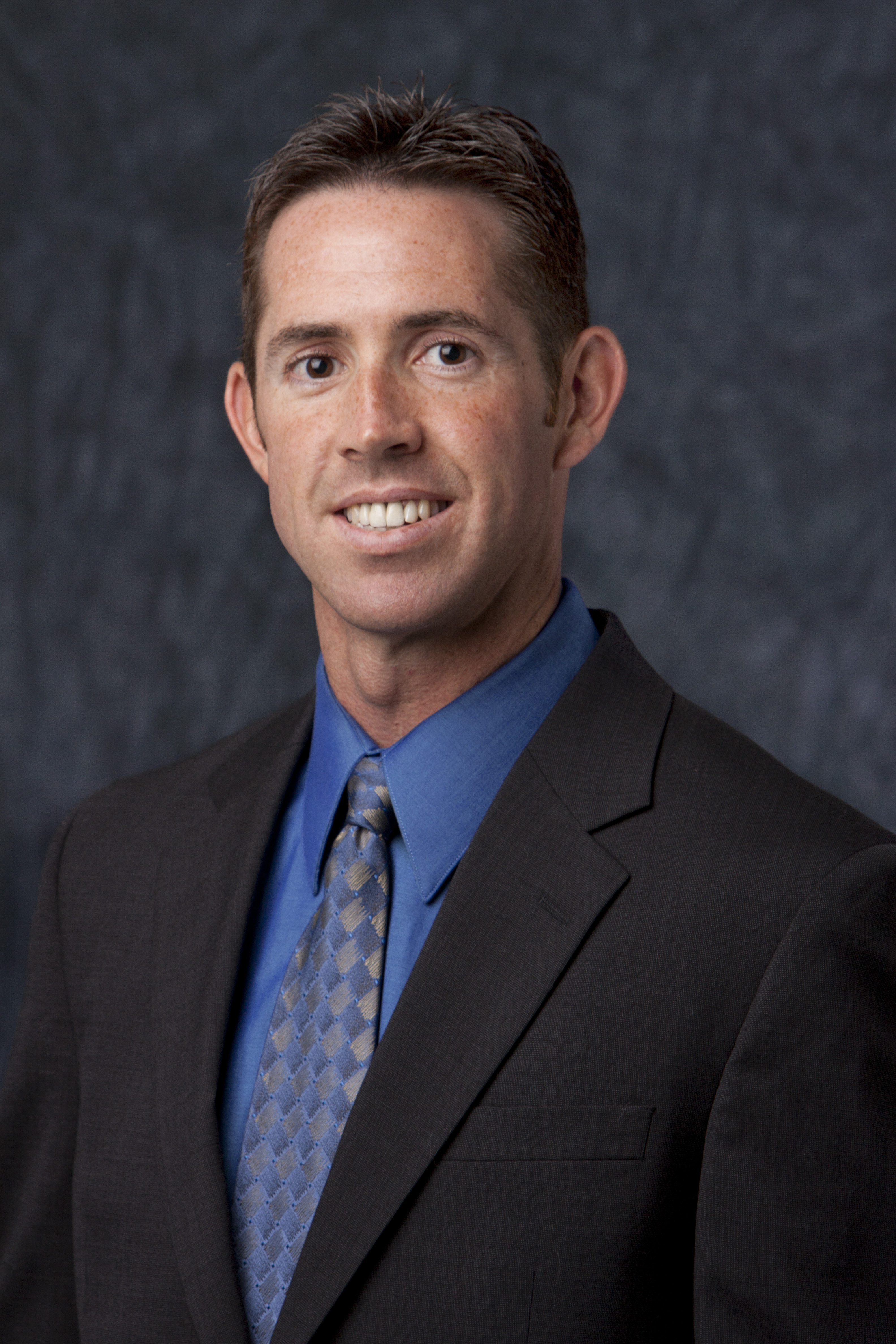 Daniel Gerrity earned his Ph.D. in Civil & Environmental Engineering as a Department of Homeland Security Fellow at Arizona State University (ASU). After graduation, he worked as a Post Doctoral Researcher at the Southern Nevada Water Authority (SNWA) where he studied the occurrence and treatability of trace organic contaminants in water and wastewater. Dr. Gerrity then worked as a Senior Engineer for Trussell Technologies in San Diego where he focused on the development of alternative treatment trains for potable reuse applications.
Dr. Gerrity is now an Assistant Professor in the Department of Civil & Environmental Engineering and Construction at the University of Nevada, Las Vegas (UNLV) where his teaching and research interests focus on water reuse.
Read Daniel's Emerging Investigators article 'Prediction of Trace Organic Contaminant Abatement with UV/H2O2: Development and Validation of Semi-Empirical Models for Municipal Wastewater Effluents' here.
– How has your research evolved from your first to your most recent article?
Throughout my career, I have worked with advisors and mentors with experience in diverse fields ranging from environmental microbiology to chemical engineering. My early publications with Morteza Abbaszadegan, John Crittenden, and Hodon Ryu were related to my Ph.D. research at Arizona State University. These publications primarily focused on the use of advanced treatment technologies, specifically UV/TiO2 photocatalysis, for microbial inactivation.
After graduation, I had the opportunity to pursue post doctoral research with Shane Snyder at the Southern Nevada Water Authority where my research shifted toward the study of trace organic contaminants in water and wastewater. During that time, we were awarded a project by the WateReuse Research Foundation to study the use of ozone and UV/H2O2 to oxidize trace organic contaminants in wastewater treatment applications. This study served as the basis of the most recent article, and it also provided an opportunity to collaborate with other emerging researchers (Yunho Lee who is now at GIST) and established leaders in the field (Urs von Gunten of EAWAG). .
– What aspect of your work are you most excited about at the moment?
The most exciting part of my current research and my early career at the University of Nevada, Las Vegas is the opportunity to tie all of my past experiences together. In addition to pursuing additional research related to trace organic contaminants, I am also beginning to incorporate more topics related to environmental microbiology. For example, I am currently studying the role of wastewater treatment plants in either promoting or mitigating the effects of bacterial antibiotic resistance. This project gives me an opportunity to integrate my early experience in microbiology with my recent experience with trace organic contaminants, specifically antibiotics.
My current research also emphasizes the role of potable reuse in providing sustainable water supplies for communities in semi-arid environments. Given the importance of potable reuse in the American Southwest, I am excited that my research is critically important to my own community.
– What do you see as the biggest challenge in potable reuse treatment?
It is exciting to see how much potable reuse has evolved in such a short period of time, which is a testament to successful collaborations between researchers, industry, municipalities, and the public. In recent years, public acceptance of the topic was one of the critical challenges hindering widespread adoption of potable reuse. However, the long-term success of several benchmark systems and better communication of its benefits and safety have transformed planned potable reuse into a common and accepted practice.
In some locations, implementation of potable reuse requires compliance with very strict quality- or treatment-based standards. The biggest challenge for potable reuse is trying to figure out how we can achieve those standards in a sustainable and cost-effective way, while ensuring that we are fully protective of public health. That being said, this challenge applies to all forms of water and wastewater treatment—not just potable reuse.
– This is your second article in Environmental Science: Water Research & Technology. How was your experience publishing with us?
The experience has been fantastic in both instances. The part that really interests me is the unique way that the journal is reaching out to the scientific community and the general public. From the use of Twitter to eye-catching artwork to the Emerging Investigators blog, the journal's communication seems to stand out compared to other journals. Most importantly, the journal still maintains an extremely high quality of scientific research related to cutting edge topics. I'm excited to be able to publish in this journal because I think it will grow rapidly and reach wider audiences.
– In which upcoming conferences or events may our readers meet you?
My graduate students and I will be presenting at the International Ozone Association meeting in Las Vegas in August 2016, and I will likely be attending WEFTEC in New Orleans in September 2016. Beyond those two specific conferences, I often attend the annual WateReuse meetings.
– How do you spend your spare time?
I now have an 11-month old daughter who is quickly becoming way too mobile for my liking! When my wife and I are not chasing her around, we go to a gym called SinCity CrossFit in Las Vegas. I've developed a great community of friends there, and it allows me to mentally escape from science and teaching—at least for a little while.
Beyond that, I love getting outside and seeing all of the great places Las Vegas has to offer. Most people miss out when they visit Las Vegas because they never get away from the Strip to see places like Red Rock, Mount Charleston, and Lake Mead.
– Which profession would you choose if you were not a scientist?
I enjoy CrossFit so much that I would probably become a coach or possibly open my own gym. Seeing someone achieve their fitness goals or master a specific CrossFit skill is just like seeing the light bulb go off in a student's head in the classroom. They are both very rewarding experiences.
– Can you share one piece of career-related advice or wisdom with other early career scientists?
Particularly in environmental engineering, there are so many opportunities to collaborate with people in other fields because the problems we are trying to solve require expertise in so many different areas (engineering, materials, biology, chemistry, public health, political science, sociology). In the end, collaboration will likely yield a better product, and you will likely gain knowledge or skills in a new area.