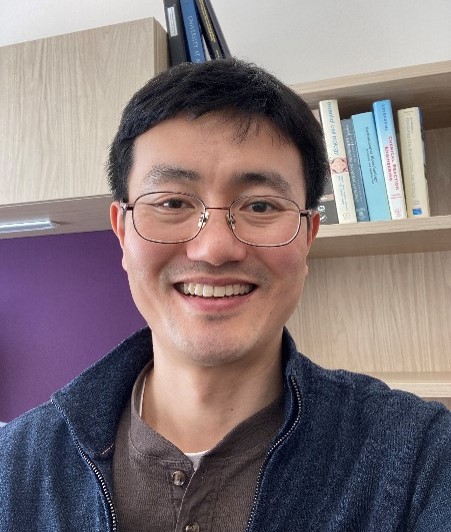 Dr. Kyoung-Yeol Kim is an assistant professor in the Department of Environmental & Sustainable Engineering at the University at Albany, State University of New York (SUNY). He received his Ph.D. in Environmental Engineering at Gwangju Institute of Science & Technology (GIST, South Korea) in 2014. Prior to his appointment at the University at Albany, SUNY, Dr. Kim worked at Pennsylvania State University as a post-doctoral research fellow. Dr. Kim has published 51 research papers in peer-reviewed journals, and his publications have drawn > 3,900 citations (h index: 33, google scholar citation) to date. Dr. Kim is now serving as an early career advisory board member for the Journal of Hazardous Materials Letters, and he was recognized as an Outstanding Reviewer in 2018 for Environmental Science: Water Research and Technology. Dr. Kim's research group (Kim Research Group @ UAlbany) is now conducting multiple research projects including energy and resource recoveries (electricity, hydrogen, nutrients, etc.) from waste streams using (bio)electrochemical systems, and also per- and poly-fluoroalkyl substances (PFAS) treatment using electrochemical processes.
Read Kyoung-Yeol's Emerging Investigator article "Impacts of aeration flow rates and bubble sizes on PFOA/PFOS removal in electrocoagulation" and read more about him in the interview below:
Your recent EmergingInvestigator Series paper focuses on Impacts of aeration flow rates and bubble sizes on PFOA/PFOS removal in electrocoagulation. How has your research evolved from your first article to this most recent article?
Electrochemical reactions are everywhere in this world so we can use electrochemical principles to solve the problems in the environmental engineering field. This article is a story about one electrochemical process (electrocoagulation) to remove per- and poly-fluoroalkyl substances (PFAS) from water. Our previous work to control PFAS using electrocoagulation focused on reducing energy requirements. We initially examined a novel electrocoagulation system with an air-cathode to utilize oxygen as an electron acceptor without aeration. In that study, we concluded that aeration could be essential to secure the high PFAS removal efficiency by electrocoagulation. Thus, we have further worked on this concept to explore how aeration affects PFAS removal as well as other performances in electrocoagulation, We have examined different types of bubbles with various flow rates to systematically examine the impacts of aeration in the electrocoagulation system.
What aspect of your work are you most excited about at the moment?
Aeration is not common in conventional electrocoagulation. There are several studies that employed aeration to improve the oxidation of target contaminants, but not many researchers tried to use oxygen as an electron acceptor. Also, previous electrocoagulation studies only focused on the role of metal hydroxide flocs on PFAS removal. It was a reasonable approach, but we conclude that aeration is also crucial to control PFAS in the electrocoagulation system. This work is the first study that systematically examined the role of aeration (or flotation) in electrocoagulation for PFAS control.
 In your opinion, what are the most important questions to be asked/answered in this field of research?
Adding aeration to electrocoagulation can reduce the intrinsic energy requirement by replacing the hydrogen evolution reaction with an oxygen reduction reaction (which is much more thermodynamically favorable) at the cathode. However, adding aeration will also increase the energy cost. At this point, aeration for electrocoagulation should be optimized to minimize the entire energy consumption. Also, a continuous flow study with realistic water samples should be further examined at a larger scale.
What do you find most challenging about your research?
I have been working on various electrochemical processes to date, electrochemical processes are usually considered sustainable approaches since electrochemical processes are usually environmentally friendly compared to other existing chemical processes. Most of the electrochemical processes are facing the practicability issues like scale-up and running under more realistic conditions. To overcome these barriers, materials and reactor design still need to be improved to maintain reasonable performances at a larger scale.
In which upcoming conferences or events may our readers meet you?
I am going to present this work at the Association of Environmental Engineering and Science Professors (AEESP) conference in Boston in June 2023.
How do you spend your spare time?
As a father of two little sons, I have to spend my spare time with them in the playground, backyard, playroom, etc. I am sure this applies to other parents with kids too.
Which profession would you choose if you were not a scientist?
I might have become a professional baseball player. Not sure if I could play in MLB though. There are a lot to learn from baseball (and other sports as well).
Can you share one piece of career-related advice or wisdom with other early career scientists?
I am not in a position that can give advice to others, but here's one thing. Every person has their own pace. For example, some people receive (so-called) prominent grants or awards at a very early stage but some people don't. However, it doesn't mean that those slow starters are doing something long. As long as you think you are working hard, do not compare yourself to others. You will reach your goals at some point.