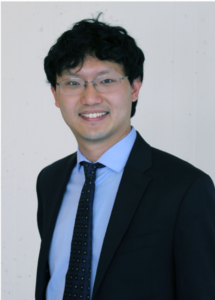 Xiao Su is an Assistant Professor in Chemical and Biomolecular Engineering at the University of Illinois, Urbana-Champaign, and an Affiliate of the Department of Civil and Environmental Engineering. He obtained his Bachelor in Applied Sciences in Chemical Engineering from the University of Waterloo in 2011, and PhD in Chemical Engineering from MIT in 2017. His group focuses on the design of stimuli-responsive materials for advanced separations, and the fundamental study of molecular selectivity at electrochemical interfaces. Current research directions of interest include developing electrochemically-mediated separations for (a) for water treatment, resource recovery, and environmental remediation, (b) critical element recovery and fine chemical purification, and the (c) integration of reactions and separations for process intensification. Since joining Illinois, Xiao has been the recipient of the NSF CAREER Award (2019), the ACS Victor K. Lamer Award (2020), and the ISE-Elsevier Prize for Green Electrochemistry (2021).
Read his Emerging Investigator article "Emerging investigator series: electrochemically-mediated remediation of GenX using redox-copolymers" and read more about him in the interview below:
Your recent Emerging Investigator Series paper focuses on the electrochemical remediation of PFAS from water. How has your research evolved from your first article to this most recent article?
My research has evolved significantly from my first article, which came from my undergraduate work at the University of Waterloo. I did my first co-op internship at the School of Optometry at UW, back in the winter of 2007. The article was published in 2009, presenting accurate measurements of the density of bovine ocular components. And yes, the experiments did involve collecting cow eyes and dissecting them!
Since then, my research has evolved significantly, both through my PhD at MIT and my tenure-track research here at UIUC, to encompass areas of research in chemical engineering, environmental engineering, and materials chemistry. My current group at UIUC focuses on developing new separation processes to solve energy and sustainability problems, including the integration of reaction and separations for water treatment and environmental remediation. The principal platform explored by my group are redox-active materials, which through electron-transfer, can modulate adsorption and release of target molecules, while providing selectivity.
Our recent article at ESWRT came from the very timely need for PFAS remediation. PFAS are a difficult yet highly interesting challenge for separations science, due to their unique properties and chemical stability. Our contribution is a demonstration of the capabilities of redox-polymers to selectively remove PFAS electrochemically and assist in environmental remediation, with a focus on GenX. I hope our work can help provide sustainable and efficient alternatives to this very timely environmental challenge.
In sum, I would say that research trajectories can often surprise us, such as going from bovine eyes to electrochemical water treatment!
What aspect of your work are you most excited about at the moment?
I am very excited about the growing interest in electron-transfer based technologies, and the opportunities for connecting fundamental molecular interactions with practical environmental processes. It has been exciting to see how our insights at a molecular and nanoscale can have an impact on macroscopic selectivity and the adsorption performance.
In your opinion, what are the most important questions to be asked/answered in this field of research?
I think important questions include (1) how electrochemical systems can achieve or maintain molecular selectivity within complex matrices, especially with different water sources and co-contaminants, and (2) to understand why these selectivity arise, and on the long-term, gain more predictive capabilities over the materials design.
What do you find most challenging about your research?
Broadly for electrochemical separations, it is always challenging to find the balance between capacity, selectivity, and stability, and solutions often focus on one or at most two of the components. On the long-term, systems may need to meet all three criteria to be translatable to large-scale applications. I think this will require interdisciplinary collaborations between different academic fields, partnerships with industrial stakeholders, etc.
In which upcoming conferences or events may our readers meet you?
I usually attend the American Chemical Society (ACS) Spring meeting (including the ENVR division sessions), the American Institute of Chemical Engineers (AIChE) meeting in the Fall, and the Electrochemical Society (ECS). Internationally, I often attend the International Society of Electrochemistry (ISE) meetings, and the biannual CDI&E meetings. I look forward to connecting more with the broader community from ESWRT at future conferences and events!
How do you spend your spare time?
I really enjoy playing/watching soccer, some occasional Fifa on the Xbox, and more often, just hanging out with friends and family. My family and friends live now in various different places, so traveling is always a large part of my holiday activities.
Which profession would you choose if you were not a scientist?
I would definitely want to be a manager/coach for a soccer team. I have watched soccer since growing up in Brazil, and I have followed both the Brazilian national team and my home team Fluminense. More recently, I have watched a lot more of the English Premier League. I find all aspects of the managerial side fascinating, including the team selection and tactics, style of play, as well as all the excitement surrounding the transfer market.
Can you share one piece of career-related advice or wisdom with other early career scientists?
Do not be afraid to be creative, and try to come up with new solutions. I think even when all questions seem to be answered in a certain topic or area, there could be surprising insights and innovation if we think outside the box.